By Cyrus A. Natividad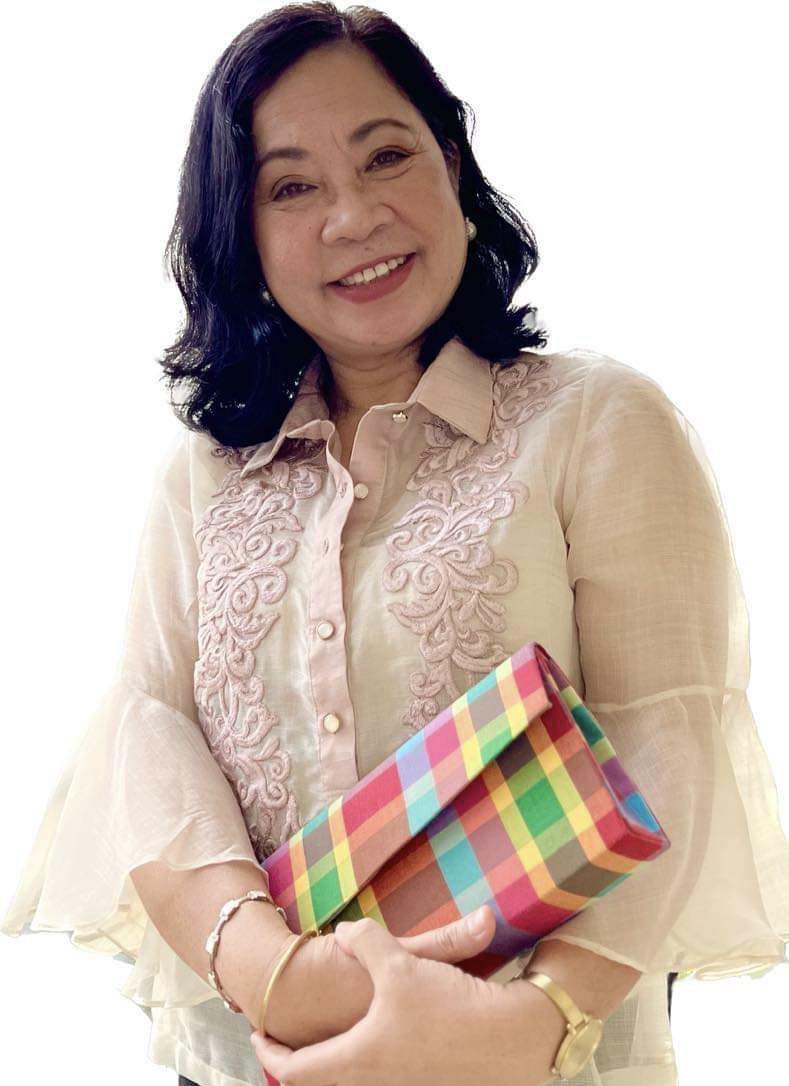 Dr. Mae Tamayo-Panes models in Filipino Brand of Service Excellence.
One important development in Iloilo City that makes an impact on the economy is tourism. It is fast coming back after the Covid-19 pandemic. With more establishments and business coming in from other places, there is a boost in revenues; thousands of new additional jobs, resulting in more economic activities.
Iloilo City's location makes it a hub of travel and tourism. Not only tourism agencies can benefit from the innumerable opportunities from this development in Iloilo City.
Dr. Maria Amihan "Mae" Tamayo Panes, tourism advocate and five years Chairperson of Iloilo City Tourism Council; current Program Coordinator, and Practicum Adviser, Central Philippine University College of Hospitality Management believes that "Training future tourism practitioners to become professionals is a very important aspect of the tourism development of a destination."
She said that "Capacity building at CPU College of Hospitality Management integrates classroom -based training into the vibrant tourism activities and events in Iloilo City such as the Dinagyang Festival, cultural, fashion and culinary arts activities. The first UNESCO Creative City of Gastronomy title bestowed upon Iloilo City recently, is a significant milestone for Iloilo City which calls for a more active integration of Iloilo's culinary history and tradition in the academic and curricular activities of CPU- CHM."
Dr. Panes is a graduate of Bachelor of Science in Tourism from the University of the Philippines – Diliman, Asian Institute of Tourism with Master and Doctor of Business Administration degrees majoring in Hotel and Restaurant & Hospitality Management from the Philippine Women's University. She is a tourism advocate who is not only into teaching but is also active in tourism human resource capacity building being one of the Regional Trainers of the Department of Tourism on the Filipino Brand of Service Excellence Program.
An entrepreneur in the field of tourism business, she created Travel and Marketing Experts Corp., (TMX) a travel and marketing company and The Perfect Planners Corp (TPP), an event management and training services company. Both were duly accredited by the Department of Tourism in travel and tours and Event Management services. TMX and TPP handled many major corporate events of the city, among them, The 1st Iloilo Business Summit, The International River Summit, Philippine Airlines launching of flights, the 1st Iloilo Batchoy Festival, Kain Na, etc., all tourism related events that helped in the campaign of Iloilo City to be a premiere destination in the region.
Industry immersion through practicum training and other collaborative participation of students, whenever possible, is integrated in the training of CPU CHM students in partnership with the local government and tourism establishments in Iloilo City.