By Cyrus A. Natividad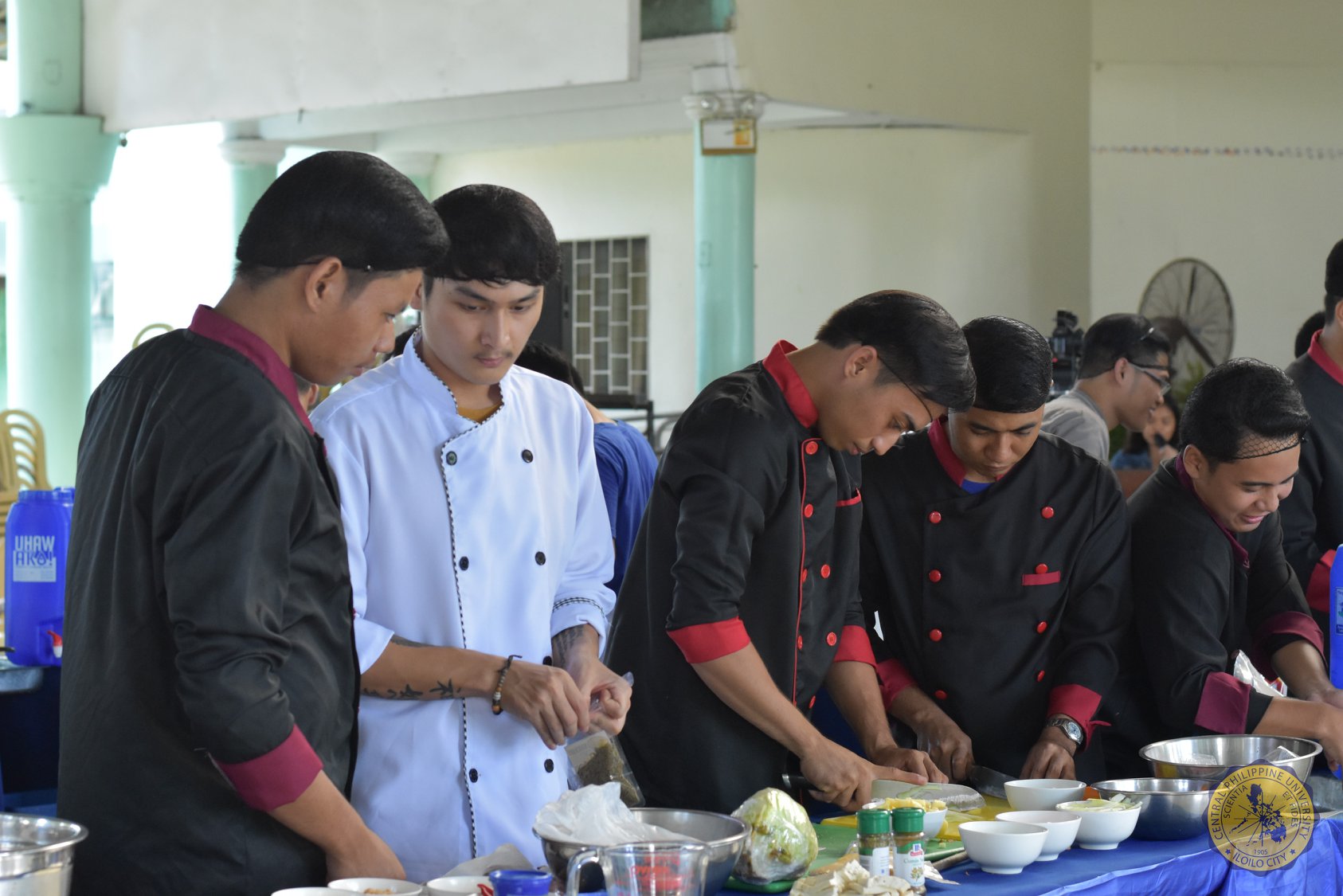 Contestants preparing their ingredients for the cook-off.
The CPU College of Hospitality Management (CHM) announced the winners for this year's Agrifair Cooking Competition. The theme for this year, "Backyard Gardening for Sustainable Food Production" provided an inspiration for the cooking teams to involve local vegetables in the competition entries. The winners were announced on November 22, 2019.
There were four competing teams from CHM whose entries were judged according to the appropriateness of the menu, preparation, and taste. The judges were given time to taste each food entry in Dessert, Main Course, and Appetizer categories.
The winners are Team 4 – Champion (Joshua Ritz Gimotea, Jesreel Bautista, Kenneth Castronuevo and Emanuel Huyaban ); Team 3 – 1st Runner Up (Lorenz Joshua Cawaling, Vince Michael Lamprea, Laurence Joseph Tabiano and Charlie Lenisen); Team  1  – 2nd Runner Up ( EC Kaye  Del Castilo, Denjilla Sacapaño); Team 2 – Consolation Prize ( Marc Golez, Marlon Sabando, Maro Josue Esposo and Brian Mariquing).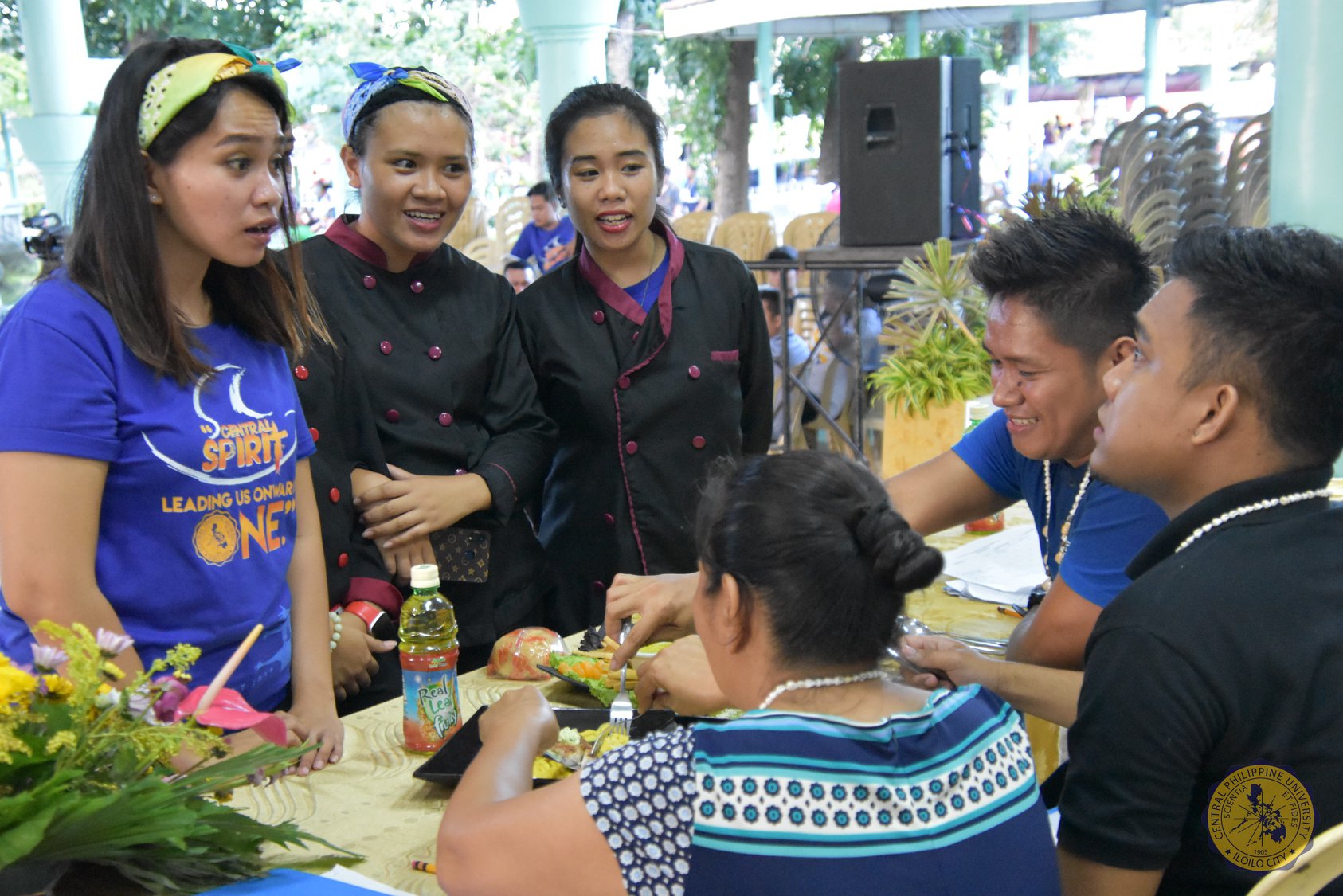 The judges give comments on the dishes prepared by the contestants.
Other guests and spectators were treated to the delicious food entries of the contesting teams, after the judging. According to Dr. Armando Hisuan, Chair of the Agrifair Cooking Competition 2019, "The 'Patikim' (Free Taste) is a tradition done by the College of Hospitality Management – to share the blessing and success of the event."