By Prof. Sarex Dalida Dipol, Jr.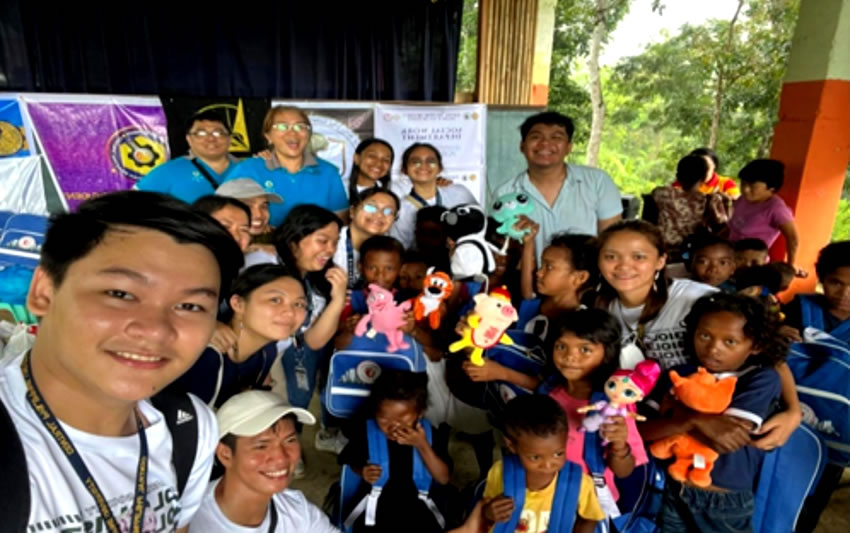 CPU CAS members with CAS Dean Stella Guartero Fernandez (standing at the back).
The College of Arts and Sciences conducted a gift giving activity in the indigenous peoples (IP) community at Brgy. Taminla, Dueñas, Iloilo, on Saturday December 10, 2022. The activity was based on the data of poor households from the Department of Social Welfare and Development-National Household-Targeting System for Poverty Reduction (DSWD-NHTS-PR) Region VI and National Commission on Indigenous Peoples (NCIP) Region VI.
Aside from gift packs containing noche buena packages, the College of Arts and Sciences faculty and students gave slippers and hygiene kits among others. Iodized salt was also given in the IP Community; iodine deficiency is common in the IP community. In Republic Act 8172, otherwise known as Salt Iodization Nationwide, the objective is to eliminate micronutrient malnutrition in the country. Meanwhile, the university students' organizations Biological Society gave toys and school bags, while the new organization Bangkaw Anahaw conducted painting workshops to the children of the community. Aside from those, the participants conducted fruit-tree growing activities and giving of vegetables seeds donated by Department of Agriculture Region 6, to ensure nutrition and food security in the community.
CPU College of Arts and Sciences will adopt the Ati community on extension purposes. The chosen IP community will help in the instruction and research endeavors of the college in the near future.