By Cyrus A. Natividad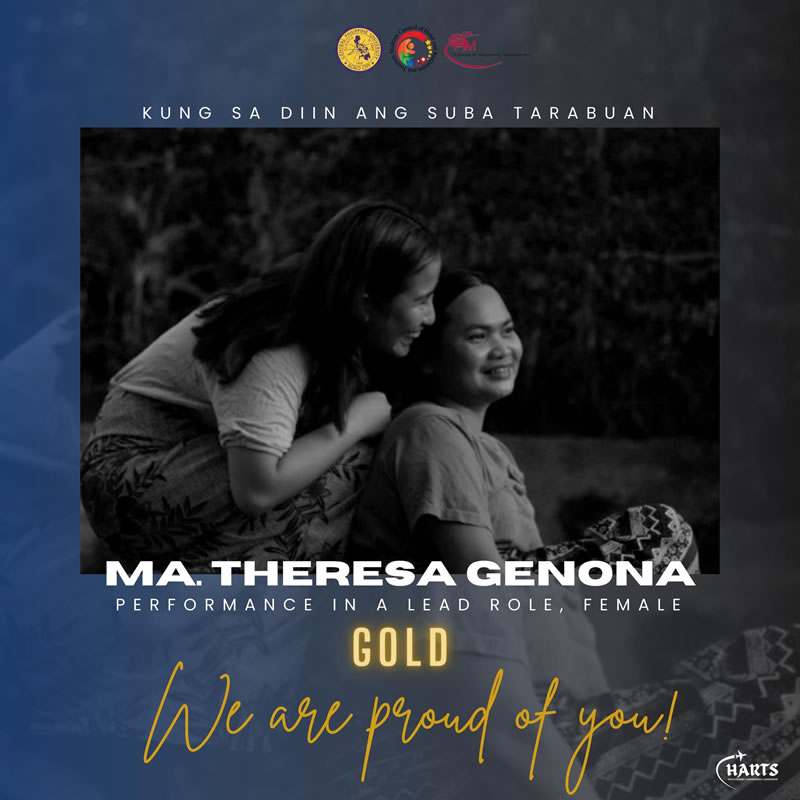 The CPU CHM-Council of Hotels & Restaurants and Tourism Students congratulate its very own Ms. Ma. Theresa Genona for winning (Gold) in a Lead Role, Female Category in an Indie Film "Kung Sa Diin ang Suba Tarabuan" – in the FACINE 29 Short Film, 29th Annual Filipino International Cine Festival in San Francisco, California, USA on November 15, 2022. The ALL–VIRTUAL 29th Annual International Filipino Cine Festival is presented by TFC: The Filipino Channel.
The Ilonggo film production was chosen as Best Film, and Genona as Best Actress. Genona is on her 4th year in BSHM. She trains in film making with her group during free time. She is also a diligent work student and has a scholarship under the work-study program.
"Genona is a humble, diligent and talented student," CHM Asst. Prof. Ismael Almajhar observes. She is the daughter of Catalino and Janet Genona.