By Nestle G. Taala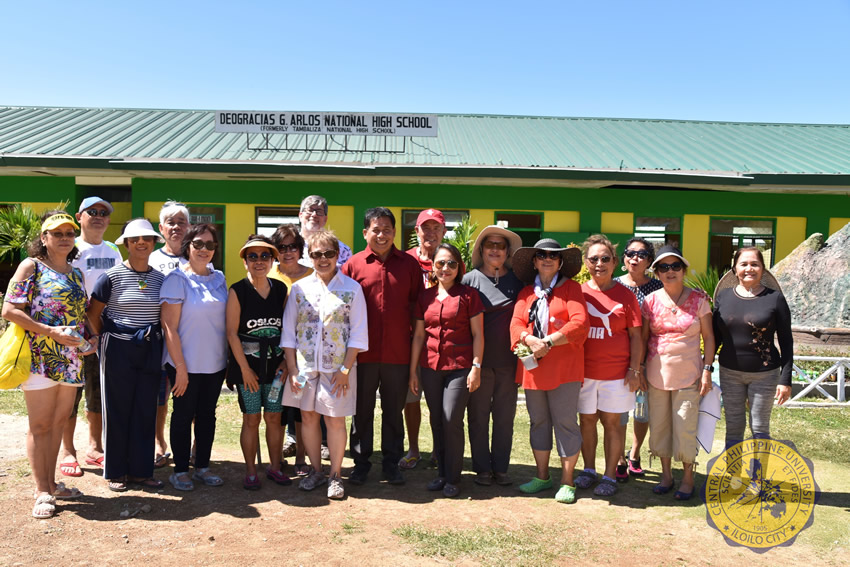 Rekindling friendships – Batch 1969 celebrates the Central Spirit by re-exploring Panay.
The CPU BS Nursing batch 1969 saw more of Iloilo province and Antique as they celebrated their golden anniversary on February 7-12, 2019.
The group started with a mini program at the Knowledge for Development Center, Henry Luce III Library. They then visited the College of Nursing at the Loreto D. Tupaz Buiding and the Iloilo Mission Hospital (IMH) where they had their lunch together with Dr. Elmer Q. Pedregosa, IMH Administrator.
On February 8, CPU BSN batch 1969 sailed to Tambaliza, Concepcion, Iloilo. The batch enjoyed the view, the beach, and a table full of seafood during lunch time. The feast was prepared by their classmate, Erlinda V. Arlos.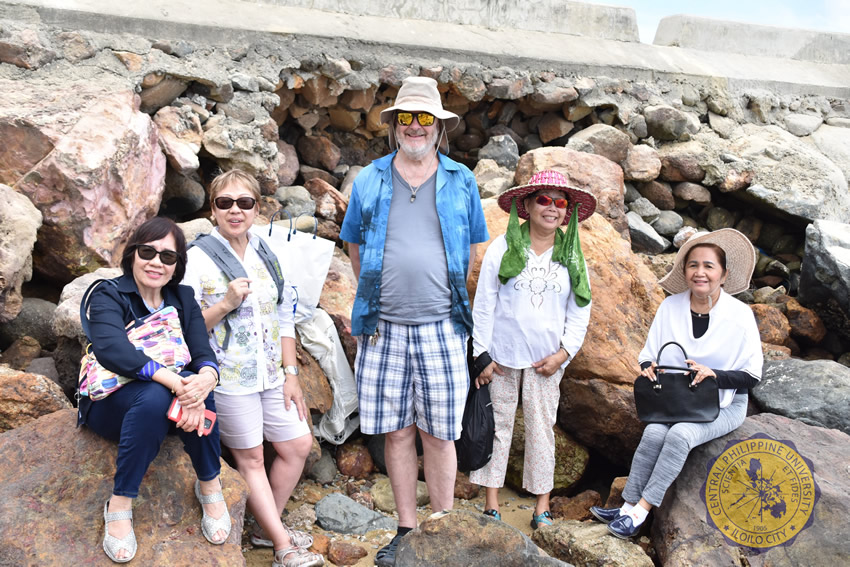 Fun in the sun – CPU BS Nursing Batch 1969 explores Iloilo and Antique during their batch reunion.
The batch experienced a more fellowship in Dingle, Iloilo on February 9. The event was hosted by Mr. Ramilo and Mrs. Zenaida Tadeo at their residence. On February 10, they headed to Mrs. Zenaida K. Tubianosa's home in Antique where they commemorated four classmates who had gone on ahead of them. The night was then filled with entertainment through the song and dance numbers presented by the Cultural Group of Antique.
On the last day of their reunion, some witnessed the dedication service for the College of Nursing Virtual Simulation Laboratory and Learning Resource Center while others proceeded to Pavia, Iloilo for a lunch fellowship hosted by Mrs. Delia G. Daus.
In an interview, Mrs. Angel Robles, one of the organizers of the said event, shared that they chose this kind of itinerary "because it's very simple and we don't have to do a lot of work. We don't need to dress up."
To Lydia Robles, reunions "[are] the time for you [and your classmates] to meet again, to reminisce happy memories, and, sometimes, to share each other's experiences after a long, long time."
Meanwhile, the batch continues to connect with each other through Facebook, Messenger, e-mail, and other forms of online communication.