By Prof. Sharlene Gotico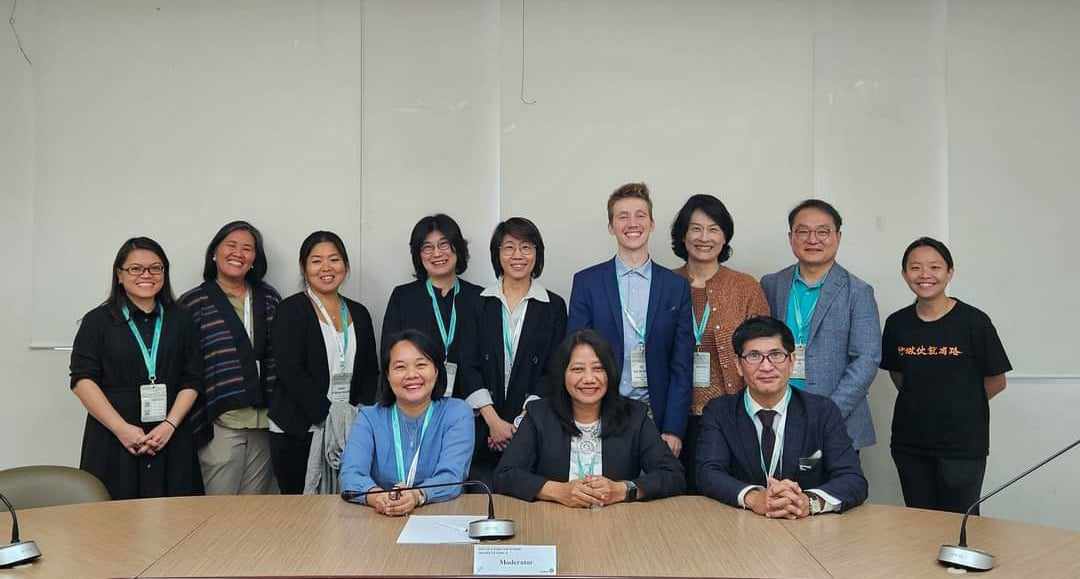 Dr. Zerrudo (seated first from the left) as a commentator during the forum on Experience Sharing of Placemaking.
On the occasion of its 30th founding anniversary, Chang Jung Christian University (CJCU) in Tainan City, Taiwan organized a forum with the theme, Flip Here and Now: University as a Creation of Quality Public Space on November 14 to 15, 2023. The forum was attended by representatives of CJCU's partner institutions from different countries around the world.
Dr. Anna May Zerrudo, Director of the Quality Assurance and Accreditation Center (QAAC), Prof. Sharlene Gotico, Associate Director of QAAC, and Prof. Kay Arden Gallo, Director of the Local and International Linkages and Affiliations Center (LILAC) attended the forum. Dr. Zerrudo was a commentator on the topic on Experience Sharing of Placemaking while Prof. Gallo and Gotico were panelists for the discussion on Strategies of International Connection.


Prof. Gallo and Prof. Gotico (standing first and second from the left) served as panelists in the forum on Strategies of International Connection.
Dr. Min-Yu Li, Dean of the Office of Global Engagement of CJCU said that the forum aimed to become a venue for partner institutions to engage in networking activities while sharing their respective schools' best practices, especially in sustainability programs. It was also an opportunity for CJCU to share its initiatives on university social responsibility (USR), which include activities that address the sustainable development goals (SDGs) of the United Nations. CJCU is active in environmental conservation and appreciation efforts through the establishment of the Natural Education Center at the Barclay Memorial Park and the Roots and Shoots Eco-Center, a volunteer organization affiliated with the Jane Goodall Institute which provides scholarship grants to international students to study at CJCU.
CJCU has been an active partner of CPU for many years now.