By Cyrus A. Natividad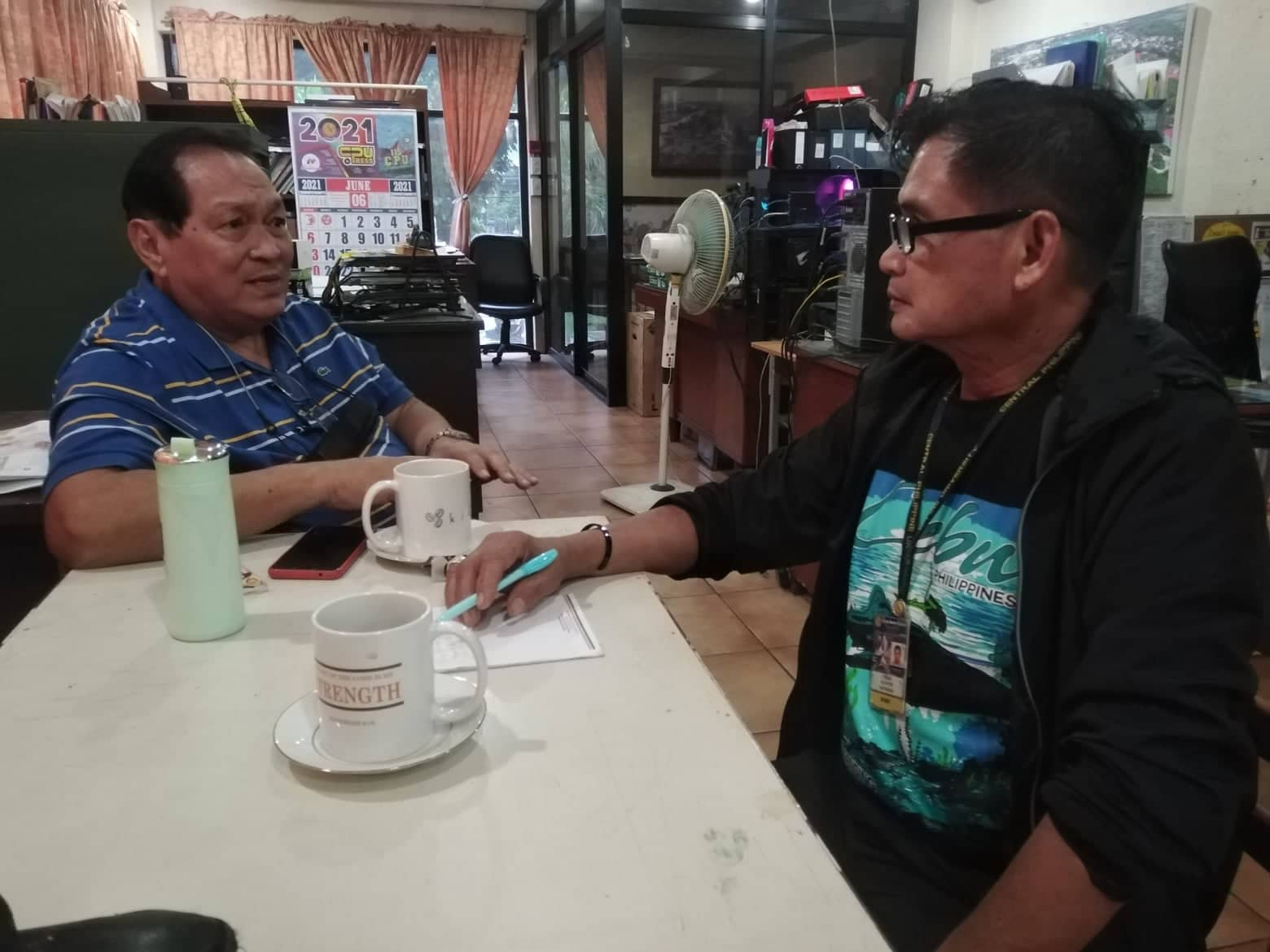 CPU ARUGA COO Angel A. Supetran, Jr. in a discussion with Centralian Link's Cyrus A. Natividad.
On Monday, June 27, 2022, the CPU College of Agriculture Retirees Urban Gardening Association (ARUGA) alumni headed by its President, former DA RFO VI Regional Executive Director Larry P. Nacionales, local government officials and executives from the Department of Agriculture Region 6 will carry out the ground breaking ceremony in Brgy. Talongadian, Sta, Barbara, Iloilo-where the P10 Million 30 Sow Level Swine Multiplier and Technodemo Farm Project will be built.
The project is a component of the Department of Agriculture under the Bayanihan II Law passed by Congress and is being implemented under the Department of Agriculture, Integrated National Swine Production Initiatives for Recovery and Expansion Program (INSPIRE) which aims to build, restore and recover the breeder base to support the gradual restocking and repopulation of the swine industry.
Angel A. Supetran, Jr. (CPU BS Agriculture '75), CPU ARUGA Chief Operating Officer for the project, explained that "the project is prepositioned to mitigate the threat of the African Swine Fever (ASF) affecting Luzon and Mindanao area." He added that, "The objective of this project is to improve the breed of hogs for backyard growers. Piglets will be given to beneficiaries of the Department of Agriculture, preferably women who will start up the value chain of the swine products. Sta. Barbara will be the host LGU in Iloilo."
It was learned from Supetran that the Technodemo will include a Learning Center and an Artificial Insemination Laboratory for the beneficiary. As a protocol, seventy percent of the fund will be used for maintenance and operation.
The expected guests at the ground breaking ceremony will be Sta. Barbara Mayor Rema B. Somo, Provincial Agriculturist Dr. Edelfonso Toledo and DA Regional Director (Centralian) Remia Recoter.
Supetran who is a Training and Consultancy Manager of CPU ARUGA Farming System Learning Site is also the former President of Total Care Staffing Services, LLC; Supervisor of Norsk Hydro Corporation.
ARUGA is a Filipino term which means Care. CPU CARES is Central Philippine University College of Agriculture, Resources and Environmental Sciences.