By Keziah G. Huelar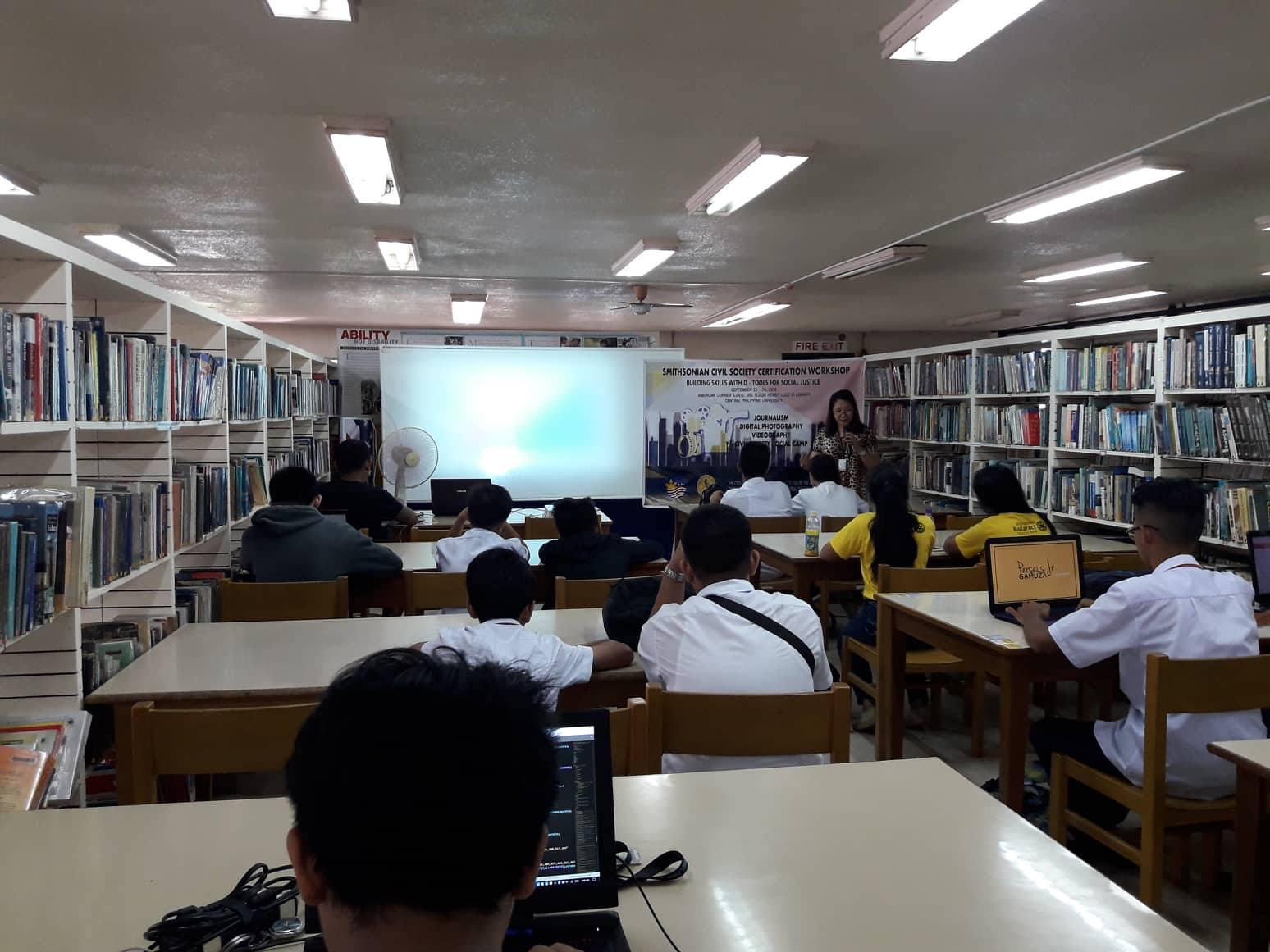 Prof. Ma. Cynthia T. Peleña, CPU Director of Libraries, in her welcome remarks, highlighted the importance of social media literacy. 
Emphasizing the use of digital media to promote social justice, the American Spaces Philippines held a Smithsonian Civil Society Certification Workshop in partnership with the Smithsonian Institution at the CPU American Corner, 3rd Floor, Henry Luce III Library on September 25-26, 2018. With the theme "Building Skills with Digital Tools for Social Justice," the activity aimed to encourage Centralians to use the social media as a platform for advocacies.
For the welcome remarks, Prof. Ma. Cynthia T. Peleña, CPU Director of Libraries, thanked the U.S. Embassy for promoting activities that encourage the youth to use social media for a purpose.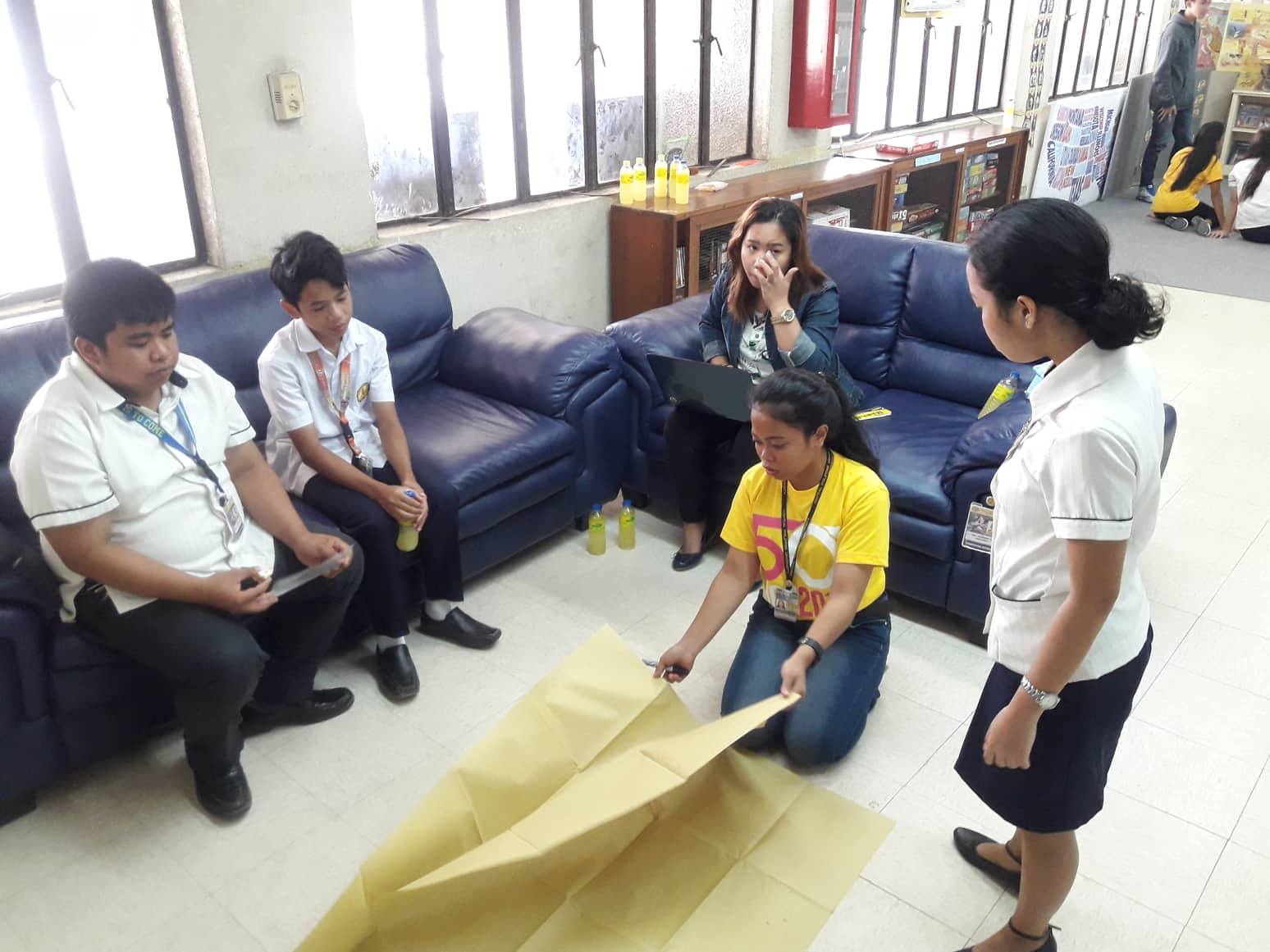 Participants during a group activity.
The workshop included a discussion on photography and videography basics by Homer Patriarca Superio, founder and CEO of Finished Work Studios. Keziah G. Huelar, a fellow of the Study of the United States Institutes for New Media and Journalism, lectured about the importance of social justice and the use of social media to promote such, as well as news, feature, and editorial writing.
At the end of the seminar-workshop, the participants conceptualized and produced advocacy videos that tackle issues about cyber-bullying, mental health, education, and indigenous people's rights.