By Cyrus A. Natividad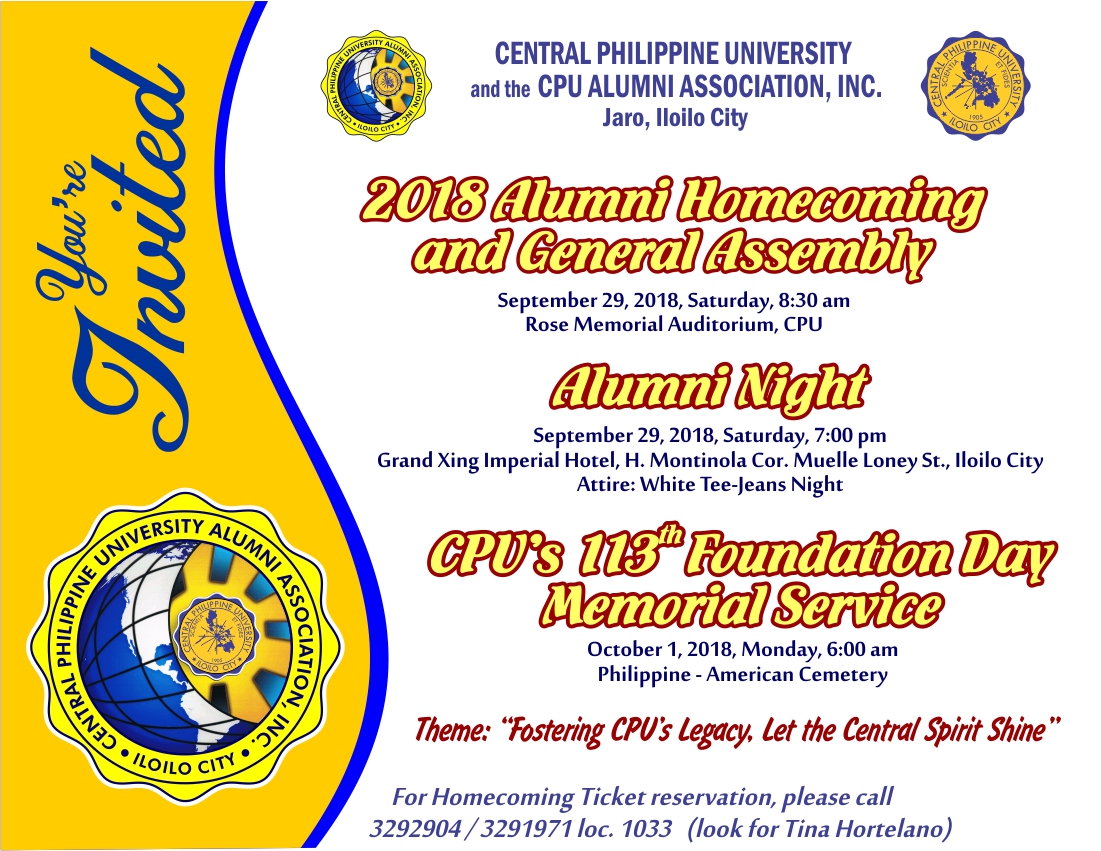 The Alumni Homecoming committees for 2018 met together on September 20, 3:00 PM at the Alumni Affairs Office Board Room. About a week before the highlights of the CPU Alumni Homecoming, CPUAAI President Engr. Isagani J. Jalbuena made sure that all members of the respective committees are working hard to achieve their goals for this year's homecoming. Jalbuena also encouraged everyone to contribute good ideas and suggestions to help make the homecoming successful.
Among the highlights of the homecoming is the reunion at the Rose Memorial Auditorium where old classmates and friends could meet and reminisce the good old days. Alumni can expect various presentations as well as recognition for those who have contributed to upholding the Central Spirit in their various professions. These will be followed by the election of new officers.
The fun and excitement will continue in the evening at 7:00 PM at the Grand Xing Imperial Hotel in downtown Iloilo on September 29, 2018. The highlight of the evening affair is the Alumni King and Queen pageant.
The Alumni Homecoming has always been something that old Centralians look forward to every year. See you at the events!