by Rusieljs G. Lunasco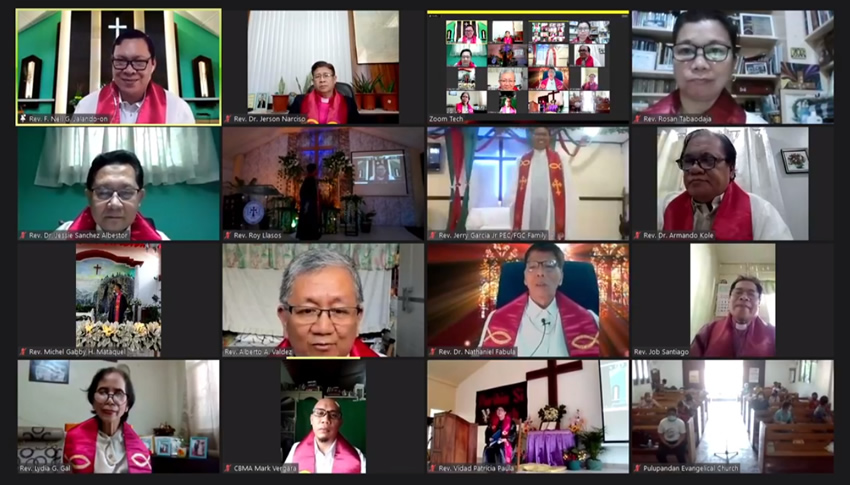 The members of the Ordination Council, the ordinants'  family and the whole Convention Baptist community witnessed the historical virtual ceremony.
The Convention of Philippine Baptist Churches made history as it aired its first Virtual Ordination Ceremony on November 14, 2020 via Facebook.
Rev. Lilibeth F. Vidad (Libacao Baptist Church-Aklan), Rev. Michel Gabby H. Mataquel Sibalom Evangelical Church, Rev. Roy G. Llasos (Balite Pag-asa Convention Baptist Church-General Santos City), and Rev. Jerry S. Garcia (Pulupandan Evangelical Church – Negros Occidental) were ordained with their families and the Convention Baptist community.
CPBC Ordination Council Chairman Rev. Dr. Jessie S. Albestor led the invocation, followed by the greetings from CPBC Ordination Council Chairman Rev. Dr. Armando S. Kole, CPBC President Rev. Samuel G. Talha and CPBC General Secretary Rev. Dr. Jerson B. Narciso.
"To the ordinants' family, relatives and church officers, you have made a significant role in their lives and I hope this will be a meaningful celebration for you all," said Rev. Kole
The Ordination Ceremony was led by members of the Ordination Council who are all alumni of the CPU College of Theology.