By Cyrus A. Natividad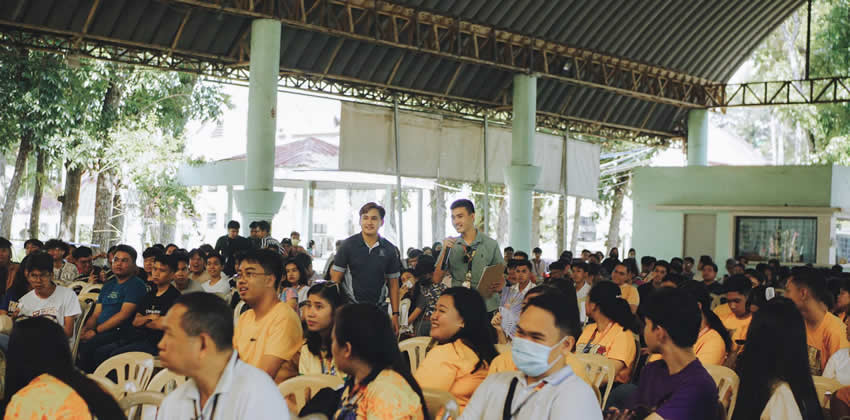 The College of Engineering freshmen during their orientation.
The College of Engineering Freshmen's Orientation was conducted on Saturday September 6, 2023 at the Alumni Promenade and Concert Park. This year's theme "My Heart BEATS for Engineering" gives meaning to BEATS: Bringing Educational Advancements Through Scientia Et Fides.
The program started at 8:00 AM and ended at 11:30AM. Engr. Yeseil S. Sacramento led the Opening Prayer and was followed by a Welcome Remarks by College of Engineering Dean Dany C. Molina. BM Sophia Margaret Alonday introduced the Faculty and Staff of the Engineering Departments. An Intermission Number was delivered by students of the BS Packaging Engineering Department.
Engr. Marian Mie A. Alimo-ot of the ECE Department introduced to the new Engineering Students the College Policies, Rules and Regulations, Overloading of subjects, Admissions, Retention, Shifting and Transferring Policies.
Engr. Caesar Rico Acanto and Engr Geffroi Ricabar gave the students an orientation on survival. The Tips were given by a member of the Faculty and a student. The Students Organizations were presented by Engr. Brian Ray Minerva, Engr. Rick Fharl B. Porras, Engr. Peter John Abaygar and BM Jeff Andre Milan. The Students Organizations include the CPUE, Peer Facilitator, JPIChe, PICE, IIEE, IECEP, PSME, IoPP, PSSE and ESC.
An open forum followed at 11 AM with Department Heads, Dr. Pescos, Engr. Grio, Engr. Acanto, Engr. Sacramento, Engr. Militar, Engr. Cangrejo and Dean Molina.
Eng. Vitini Edhard Idemni (EE Dept) led the singing of the Diamond Jubilee Song while Engr. Jeriel G. Militar delivered the closing remarks.