By Cyrus A. Natividad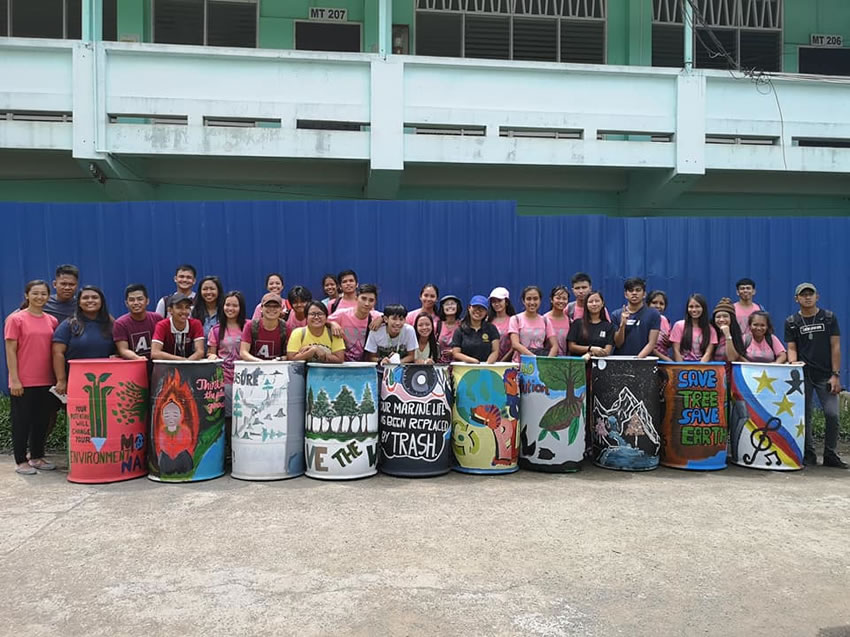 Paint-a-Bin participants pose with their artistic works.
Awareness of cleanliness and discipline can result from creative campus activities. This year, an awareness project entitled "Paint-A-Bin" was undertaken by the College of Agriculture on August 25, 2018. The activity was led by Dr. Aries Roda Romallosa, Department Head of CPU Agricultural Engineering, and member of the Sustainable Campus Development Committee. This recent project is part of the several painting competitions on garbage bins that have been done previously at in the campus.
Forty-six (46) fourth year Agriculture students participated in the event. Painting 10 garbage bins, the students related the artworks to campus discipline and bio-diversity found in nature. Dr. Romallosa thanked the students and acknowledged their talent in painting. "Let's aim for a clean and sustainable CPU Campus," Romallosa emphasized. "Matahum (beautiful)," Engr. Jeriel Militar of the College of Engineering added.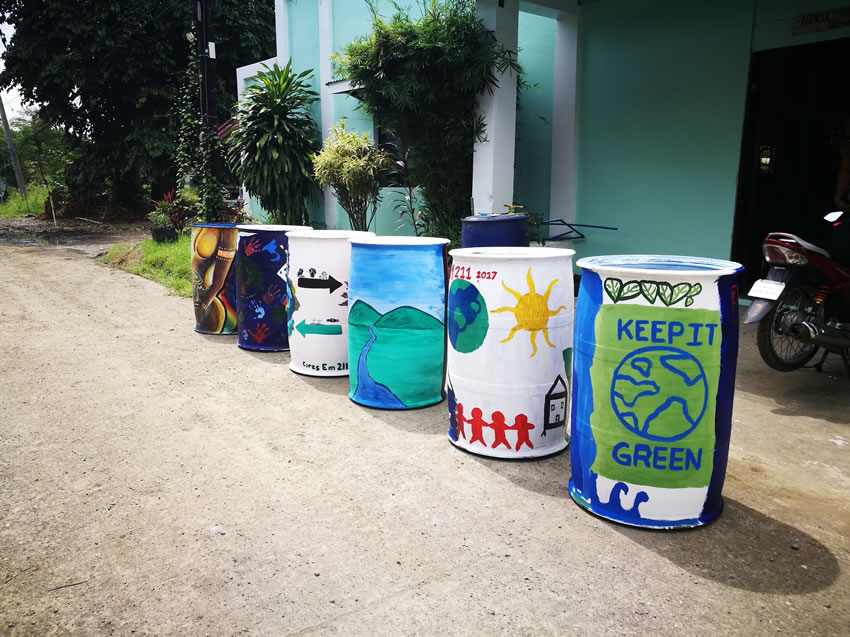 Artistic designs on campus garbage bins done by Agriculture students.
The activity theme, "Agriculture and Environment" from which the project stems, brings a reminder that from Dee Lucena, one of the faculty members of the CPU College of Agriculture, Resources and Environmental Sciences that "what may be good for consumers, may be bad for the environment and animals, unless they pass through some treatment process."
The Paint-A-Bin Project is an awareness activity that supports CPU's bio-diversity drive, an advocacy for a sustainable campus development.