By Cyrus A. Natividad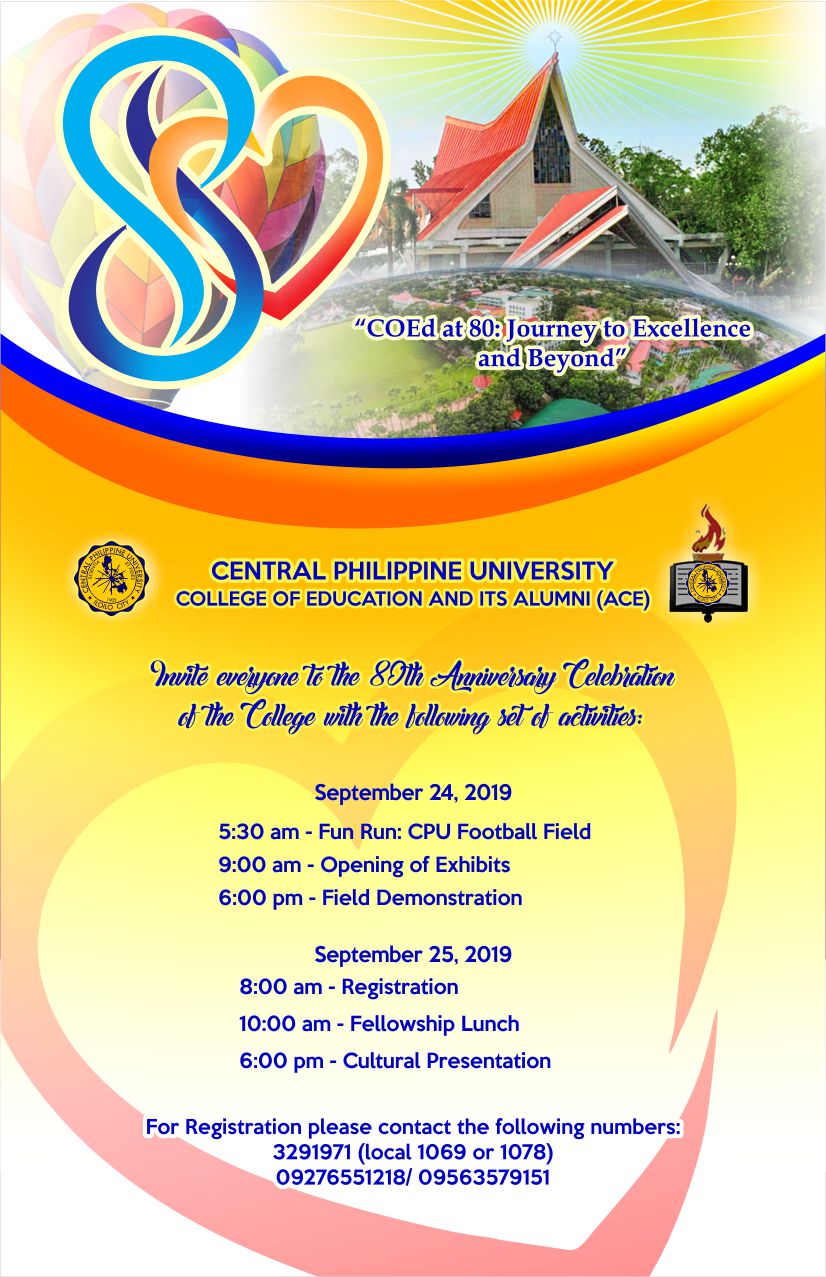 Ahead of the CPUAAI Annual Homecoming and General Assembly is the 80th Anniversary of the CPU College of Education (COED). Amidst the University Day celebrations on the campus, the COED will be holding their anniversary on September 24 and 25, 2019.
Several activities have been set for the college and alumni. The celebration will kick off with a Fun Run at the CPU Big Field at 5:30 am on September 24. Exhibits will be opened at 9:00 AM. A Field Demonstration with exciting lights display will follow at 6:00 PM.
The highlights on September 25 will begin with the Registration at 8:00 in the morning. Fellowship Lunch will start at 10:00 AM, and Cultural Presentations will begin at 6:00 PM at the Rose Memorial Auditorium.
According to Dr. Merle L. Junsay, Dean of the College of Education, the event "is a commemoration of the COED's achievements and development during its journey of 80 years – beginning in 1939 when it was still Central Philippine College."