By Keziah G. Huelar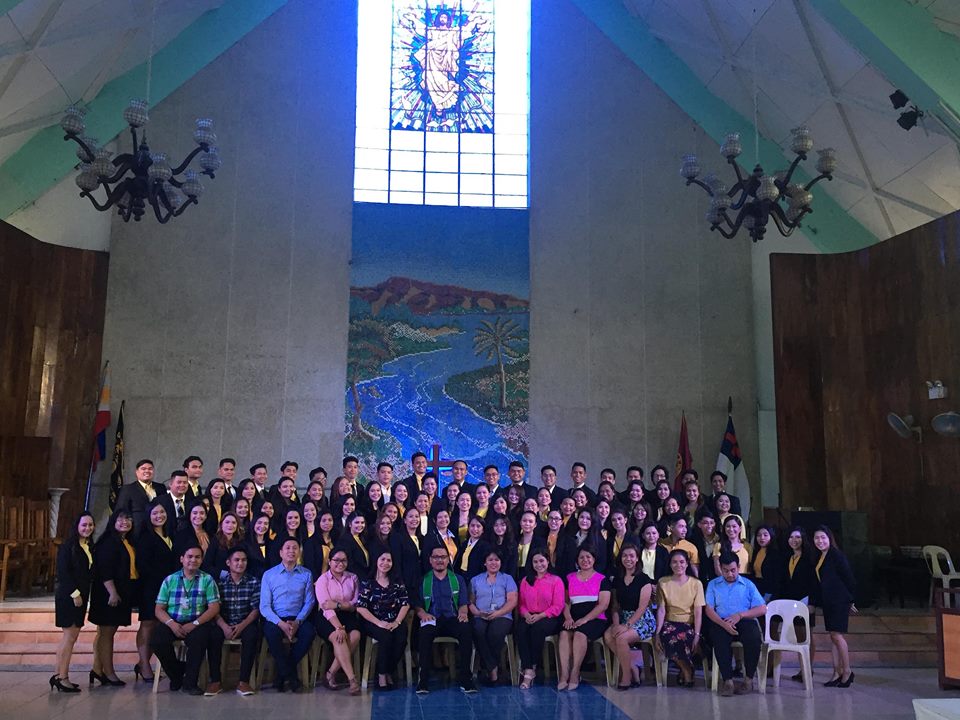 CPU's newly-licensed  Medical Technologists with Rev. Cris Amorsolo V. Sian, Senior Pastor, University Church and the faculty and staff of the College of Medical Laboratory Science.
Honoring God in the lives of our newly licensed Medical Technologists—The College of Medical Laboratory Science held a Thanksgiving Service at the University church on November 13, 2018.
The invocation was led by Valnne Esther Billiones while the Prayer of Gratitude and the Litany of Gratitude were led by Gayle Dominique Calizo and Keanna Sina-on respectively.
It was then followed by the reflection given by Rev. Cris Amorsolo V. Sian. In his message, Rev. Sian talked about the importance of gratitude as a requisite in living a life of faith. Reading Luke 17:11-19, Rev. Sian encouraged the newly licensed Centralian Registered Medical Technologists to reflect on the story of the ten lepers whom Jesus healed. The account in Luke highlighted that only one out of the ten lepers came back to Jesus and thanked Jesus for the healing he had received.
According to Rev. Sian, beyond the success to be experienced by the new RMTs, the burning desire of the university is for them to pursue their profession for the glory and honor of the Lord. In order to do this, it is important to be grateful. "Gratitude is a choice," Rev. Sian emphasized.
After the message, Rev. Sian led the Thanksgiving Prayer and the Benediction.
Ninety-five (95) Centralians passed the MedTech Board Exams held on September 22 and 23, 2018 in various venues in the country. CPU got a passing percentage of 86.79%.