By Cyrus A. Natividad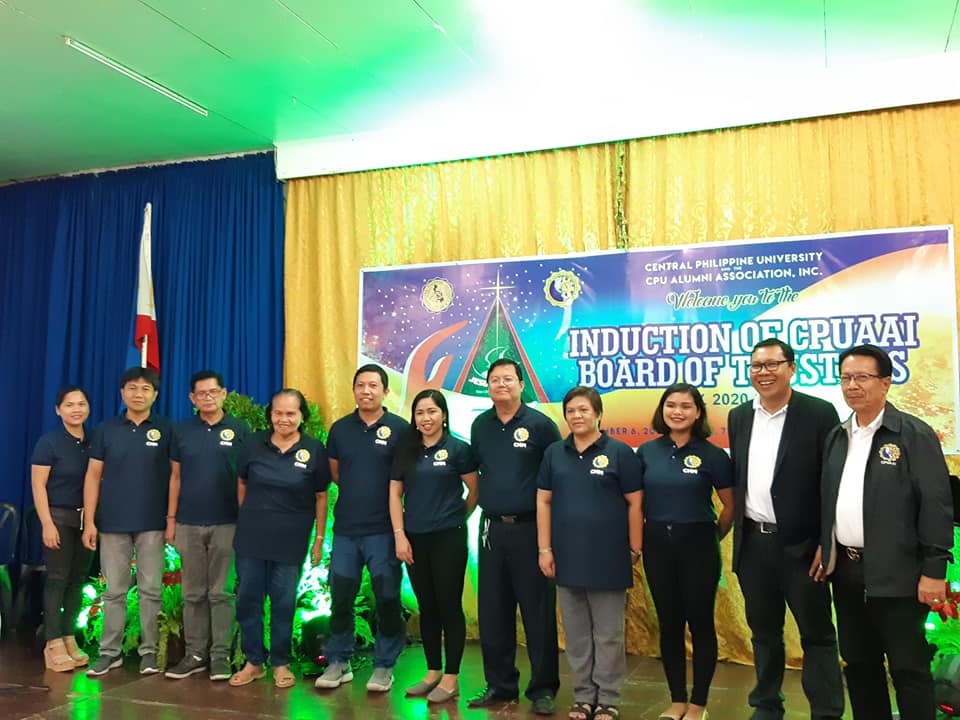 Officers of CMM during the CPUAAI Induction of the Board of Trustees; with Former CPUAAI President Engr. Isagani Jalbuena (1st to the left ) and CPU Communications Director Rev. Francis Neil G. Jalando-on (2nd to the left).
Centralians in Mass Media (special alumni chapter of CPU), will take part in distributing food packs to CPU faculty and staff members on September 29, 2021. Details of this event will soon be announced. "The Food Pantry project was an idea of 'Manang Nitz Gobuyan', one of the pioneering members of CMM", according to media man and CMM President Rufino 'Pinoy' Gonzales.
The CMM slogan, "A helping hand to fellow Centralians amidst Covid", goes along with the Central Spirit, to help support the emotional and physical needs, and to inspire the faculty and staff of the University.
The Centralians in Mass Media helps the University in communicating to alumni chapters all over the world and local communities. It has gone a long way in establishing partnerships with the government and other educational institutions. Members of CMM are mostly involved in media and public affairs with local newspapers, radio, TV and social media.