By Rodney Gicana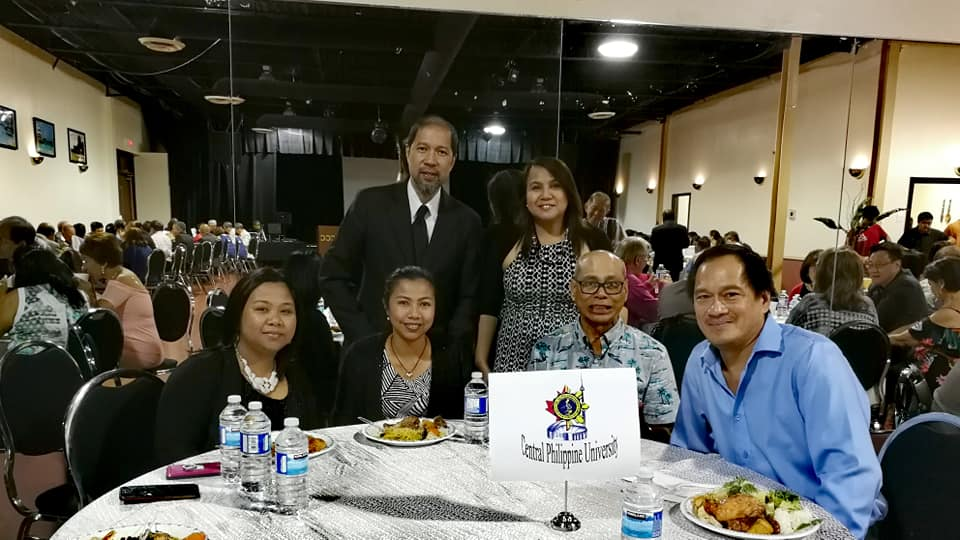 Centralians with former College of Computer Studies Dean, Rodney Gicana (standing). 
Alumni members of the Central Philippine University Alumni Association of Greater Toronto Area (CPUAAGTA) attended the Philippine Colleges and Universities Alumni Association (PCUAA) Autumn Dinner Dance on September 15, 2018 at the Kalayaan Cultural Cultural Community Centre in Missisauga, Ontario, Canada.
The annual event is a fund raising endeavor in support of the PCUAA activities. The organization was founded to foster friendship and unity among Filipino alumni associations in the Greater Toronto Area.
The names of the members are Edwin Frank Arroz (CPUAAGTA Chapter Vice President), Jun Faldas (CPUAAGTA Board of Directors), Kellah Dayao (CPUAAGTA Chapter Trasurer), Jade Yocogco (CPU Alumna, Kella's sister), Rodney Gicana (CPUAAGTA Chapter Webmaster), Faith Hope Gicana (CPUAAGTA Chapter PRO), and Lisha Charity Gicana (CPU Kindergarten Alumna).
For more information about CPUAAGTA please visit their website: http://www.cpuaatoronto.com