By Cyrus A. Natividad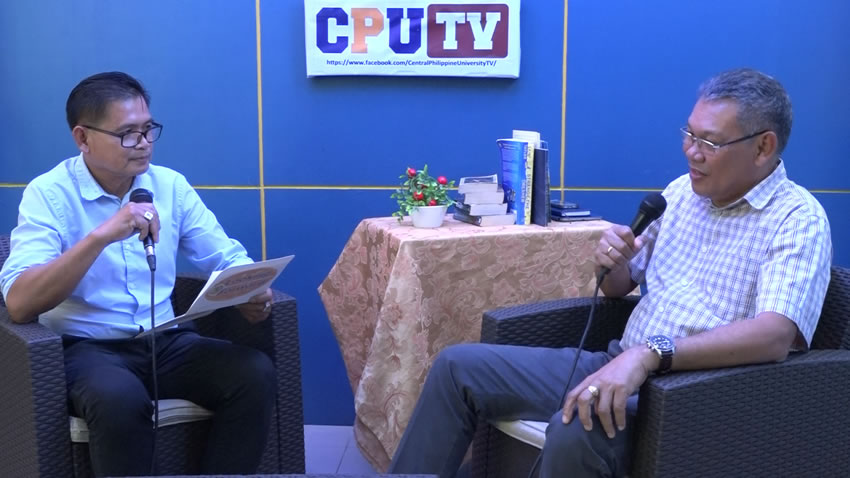 Engr. Henry Alcalde on Looking Forward's July 28, 2019 episode.
Palm Concepcion Power Corporation in Concepcion Iloilo has a new manager in the person of Engr. Henry V. Alcalde, Centralian Engineer and active member of the CPUAAI Concepcion Chapter. Alcalde was the guest in CPU TV's Public Affairs Program, Looking Forward on Friday, July 26, 2019.
His appointment promises to deliver quality electrical services to the people in Concepcion and other parts of the country where the corporation delivers power; and to the corporation, better plant maintenance and innovative system operation.
Alcalde is looking at prosperity and bigger business activities in the Municipality of Concepcion as Palm Conception Power Plant increases its capacity. "This will result in many of our professionals getting employment or businesses", Alcalde said. "I am looking at prospective employment for our Engineering graduates and alumni", he added.
Alcalde is a graduate of Bachelor of Science in Electrical Engineering and Bachelor of Science in Secondary Education from Central Philippine University in 1977 and 1972, respectively. He was employed in different capacity as Department Manager, Group Manager and Plant Manager in different power plants in the country and abroad.