By Keziah G. Huelar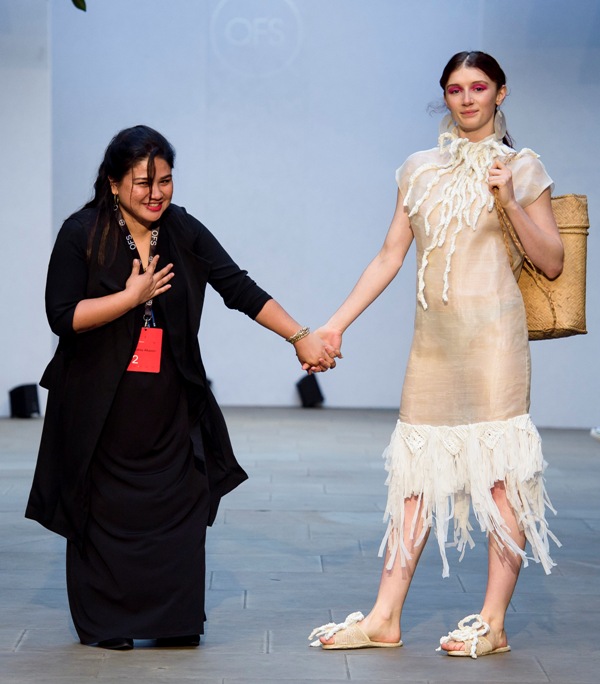 Audrey Dusaran-Albason during the London Fashion Week at the Oxford Fashion Studio. Photo Credit: Manila Bulletin
Audrey Dusaran-Albason, a graduate of CPU Bachelor of Science in Nursing, Batch 2006, and CPU Masters in Nursing, Batch 2010 showcased her designs during the London Fashion Week at the Oxford Fashion Studio on September 21, 2018.
Her collection entitled Pag-laum, which translates to "hope" in Hiligaynon, highlighted the hablon, a locally woven cloth made of piña and cotton fibers from Miag-ao and Aklan. She also incorporated locally woven rattan bags in her presentation.
Albason's work expressed the artistry, creativity, and environmentalism of Ilonggos. The designs tell of the developing relationship between the Ilonggos and their surroundings and the their growing awareness of developing sustainable, environmentally-friendly fashion pieces.
In 2007, it can be recalled that Albason also presented six of her designs under the collection Gugma in the Oxford Fashion Studio Paris Collection Autumn/Winter 2017 at the Hotel D'Evreux, Paris, France. She was the only Filipino designer who was invited in the said event.