By Cyrus A. Natividad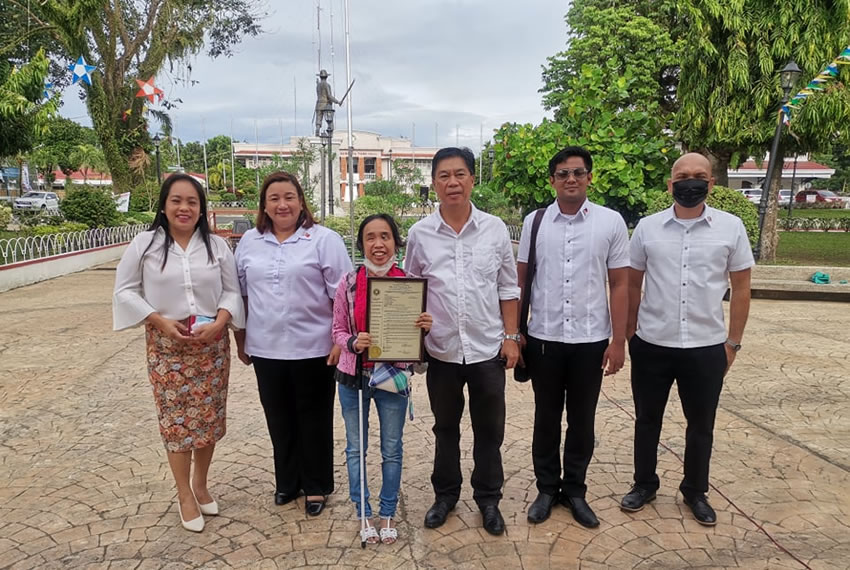 Angel Kayle de Sesto holds her Plaque of Recognition with Sta. Barbara Mayor Dennis Superficial and other SB Members.
Angel Kyle de Sesto, a Centralian Person with Disability (Visual Impairment) who successfully passed the September 25, 2022 Licensure Exams for Teacher (LET), was given special recognition in a resolution by the Sta. Barbara Sangguniang Bayan headed by the Honorable Vice -Mayor Isabelo J. Maquino.
The Office of the Sangguniang Bayan of Sta. Barbara recognized with great pride, honor and joy, Angel Kaye de Sesto – blind person for passing the LET Exam. The Resolution reads; "Whereas, the remarkable achievement of Angel Kayle de Sesto is not only a pride of her mother, Mary Jinky de Sesto Umahag and her step father Marlou Umahag of Barangay Agutayan, but of the people of Sta. Barbara as well.
The resolution was sponsored by SB Member Christine Marie Delgado-Robles and was unanimously approved by the SB Members. The Honorable Mayor Dennis Superficial together with SB Members Christine Marie D. Robles, Atty. Ma. Salvation Portia Maquino, Cris Colada, and Clyd Octaviano were also present in the awarding at the LGUs Flag Ceremony in December 2022.
Angel Kayle is a graduate of CPU College of Education – Bachelor in Special Education (BSPED) for the blind.