By Cyrus A. Natividad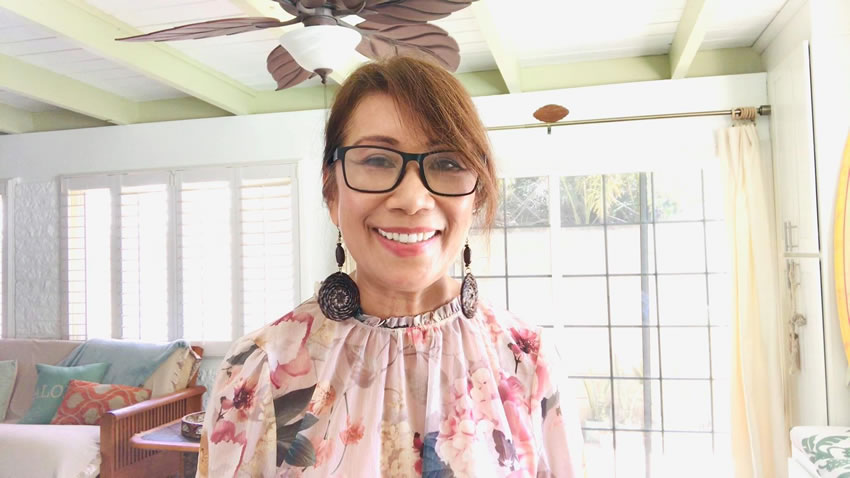 Pastor Rosemarie V. Aguirre started the GugmaMela Ministry.
Rosemarie Varona Aguirre, (BS Chem Eng. CPU 1977), came home to the Philippines to share the New Hope International (NHI) leadership teaching, through the New Hope VisaYas, of the New Hope GugmaMela, a stand-alone Ministry which she started on her own under the covering of NHI in Hawaii.
"It started when I served at the NHI Leadership Practicum in 2000. I heard the testimonies of Pastors attending — how the Leadership Practicum changed their lives and ministry. From that time, my desire grew to share the NHI Leadership Practicum teachings with the leaders and emerging leaders in the Philippines. I came as a missionary to CPU through the leading of the Holy Spirit," Aguirre explained.
Aguirre founded a Filipino ministry in her church and started coming to the Philippines in 2007. Every year, she visited the country and partnered with different organizations of pastors to show the NHI leadership teachings.
She said, "In 2009, while at CPU on a mission trip God spoke to me through my devotion. He said "leave your life in Hawaii and go to the "double portion". And He led me to read John 21:6 "…throw your net on the right side of the boat and you will find some." Then He said to me "this is your right side." I hesitated but said "yes!" It was a very difficult decision for me to leave my family and friends, to sell my place, give away my stuff, everything! A year before that, I left a very good position in a company to go to Bible school as orchestrated by the Lord! The day God spoke to me to move to the Philippines, I was at CPU leading a group of students on a mission trip."
New Hope GugmaMela started in 2012. CPU President Dr. Teodoro C. Robles granted the use of one of the rental spaces on the second floor of Alfonzo Uy Student Center Building. On September 21, 2018, the New Hope VisaYAs Mentoring Emerging Leaders program began.
According to Aguirre, "There is a big need to develop student leaders. Many leaders in our country, our city, and even in our schools are underdeveloped leaders. This is why New Hope VisaYas exist. The mission of New Hope VisaYas is to develop emerging leaders to be effective godly leaders, to grow in wisdom and maturity and a heart for God and community. The vision of New Hope VisaYAs is to produce leaders with a purpose, to serve God and community with excellence."
She said that we have a "Quarterly Community Outreach activities, Leadership Training and Projects inside and outside the CPU campus; Devotional Activities and Trainings led by the Administrator, Program Director, Spiritual Director, Student officers, members, volunteers and partners. The officers are given a 28,000 yearly scholarship." She added that, "I am using my personal fund for the ministry."
New Hope VisaYas' purpose is to develop excellent godly leaders at Central Philippine University with Pastor Rose Aguirre, the founder and President of New Hope GugmaMela. By the leading of the Holy Spirit, she named this emerging leaders program VisaYas, after the name of the region where it is located. Upon research, she discovered that "Visayas" literal meaning originated from the Sanskrit word "SriVijaya" where the meaning of Vijaya is excellence. The meaning of Visayas corresponds with the purpose of New Hope VisaYas.
God revealed his plan and He led Pastor Aguirre to the scripture Luke 2:52 …"Jesus grew in wisdom and stature in favor with God and man." It has been her prayer that God will impart the gifts that are bestowed on to the Son of God.