By Cyrus A. Natividad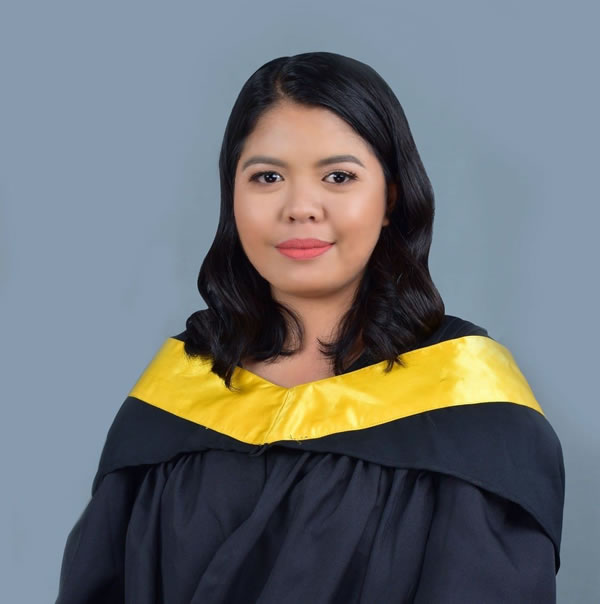 Wenn Ira Ricaforte Top 9 LET Passer.
Wenn Ira Ricaforte CPU BSED – Major in Science who graduated as Summa Cum Laude (2021-2022) is the eldest of four siblings, from Aklan. Her father, a farmer and her mother a midwife were proud parents of this very determined student of Central Philippine University.
"Blame it on my faith and determination to pass the LET Exam, and to be one of the top 10 examinees," said Ricaforte who delivered the response from the graduates in last year's graduation.
It was during the pandemic when "Ira" was undergoing review for her LET exam. "It was so draining at times and I had to do extra effort in order to pass the exam; beyond that was my desire to be in the top ten passers," she recalls. Ricaforte added that, "I resolved not only to study hard, but really to study smart." The LET Examinees totalled 102, 272 and Ricaforte was on the top ten of the 48,005 board passers.
When asked what really helped her to be on top, she said, "It was my faith in the Lord that guided me through the review and exam."
She thanked her parents, her teachers and CPU saying "I am very grateful for their full support." She also thanked her College Dean Dr. Merly Junsay and Professor Dr. Mar Rafael Ambos. Ricaforte belongs to the first batch of the K-12, according to Dr. Junsay.
Ma'am "Ira" shares her idea of excellence to the remaining education students who will soon take another LET Exam. Her advice, "Above all else, you should have a personal preference, that is, prioritize your mental and physical health." Regarding career and profession, she said that, "Drive Hard for your Education (DHE)."