By Keziah G. Huelar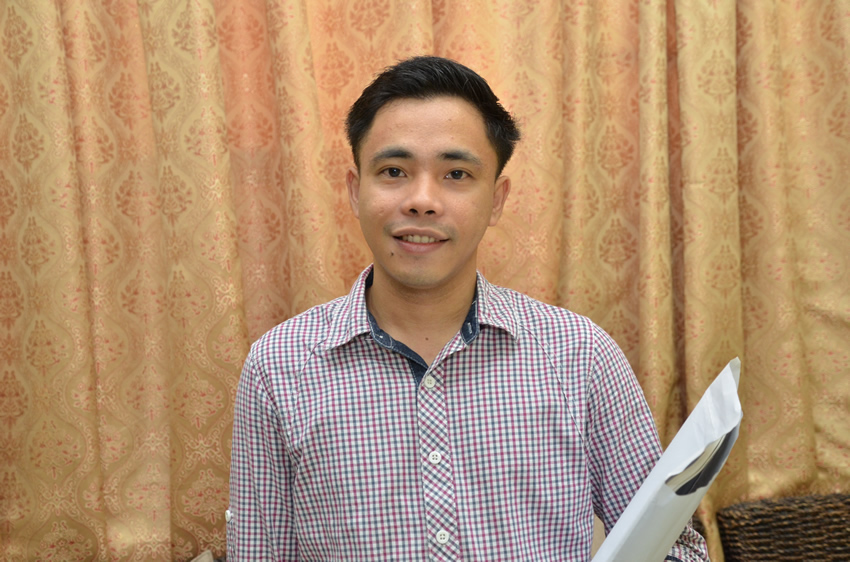 Gustilo credits his success to his training in the CPU College of Nursing and to his faith in God that gave him the confidence to perform his best.
Centralian Alvin John Gustilo bested more than 50 other competitors from all over the globe in the oral presentation category during the 2nd Technological Competency as Caring in the Health Sciences 2018 held in Tokushima University, Tokushima, Japan on August 17-19, 2018.
Gustilo was the co-author and lead presenter of the study entitled, "Transitioning Experience of Middle Nurse Managers." According to him, the objective of the said study was to record and assess the experiences of and the diversity of positions offered to nurse managers.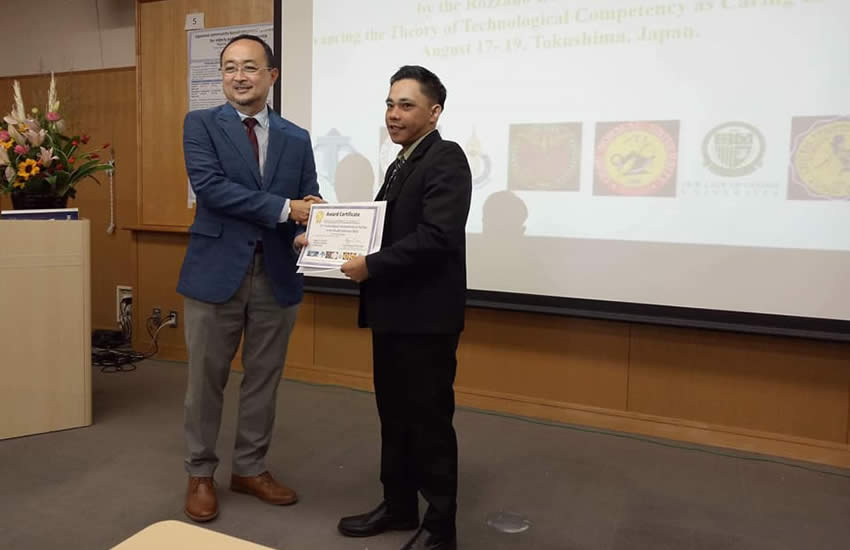 Centralian Alvin John Gustilo receiving a Certificate of Recognition for his outstanding performance in the oral presentation category.
He shared that being an instructor of a nursing review center gave him the advantage to clearly explain and highlight the salient points of the study with confidence. Gustilo also credits the University for training him to pursue excellence and, above all, to have faith in God, knowing that his achievements are for God's glory.
Hailing from Banate, Gustilo graduated from the CPU College of Nursing in 2012, and he has been a Junior Researcher at the A1 Passers Nursing Review & Research Center since 2013.