by Frederick Evans Jardenil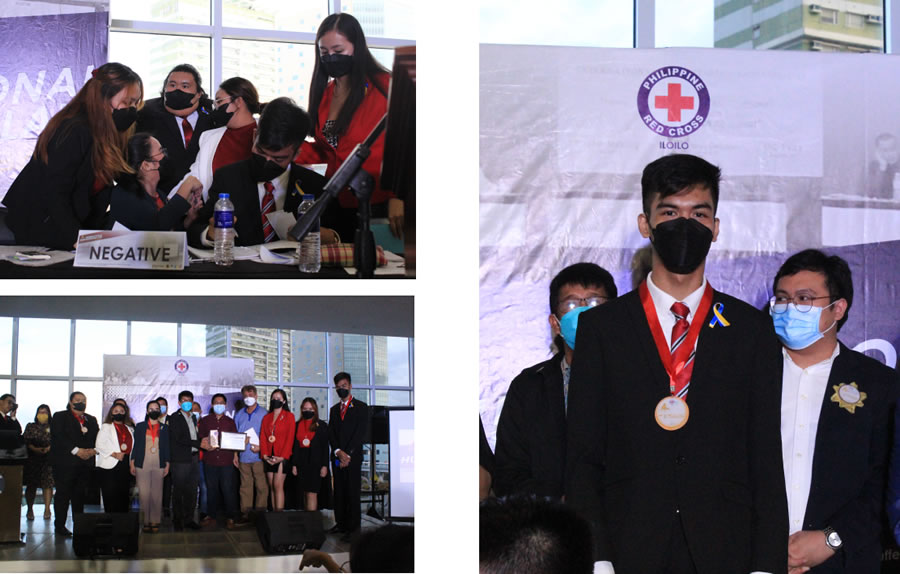 The Centralian Debating Team Winners.
The newly-established debate organization of Central Philippine University made history as they bagged the First Place at the 4th International Humanitarian Law Interschool Debate of Philippine Red Cross-Iloilo.
The team composed of Jimuel Ralph Dalipe (ABPSPA-4), Kianne Francine Duspar (BSBio-4), Frederick Evans Jardenil (ABPSPA-2), Abegail Mandar (ABM-12), Thara Danielle Mainar (ABPSPA-2), and Yiana Fea Macole Bales (BSAccty-2), won the Elimination round against Miag-ao Community Red Cross Youth Council last August 20, 2022.
Alimodian Comprehensive National High School was their opponent on the Affirmative Side for the Grand Finals at SM City Iloilo on August 27, 2022. Frederick Evans Jardenil, Prime Minister of the CDC was also named Best Speaker and Best Debater of the Elimination Rounds, as well as Best Debater of the Grand Finals.