By Cyrus A. Natividad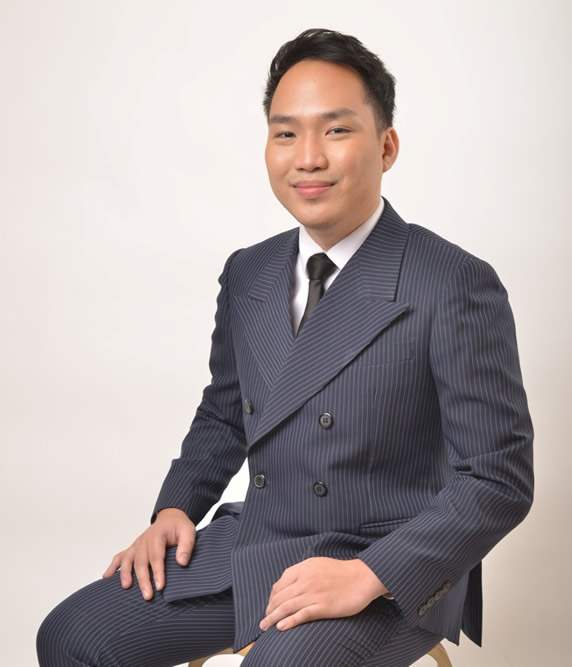 ATTY. REX MARCUS B. SARABIA – Youngest Iloilo City Councilor.
The youngest Iloilo City Councilor Rex Marcus B. Sarabia is a first-time Sangguniang Panglungsod Member elected in the May 2022 local and national elections. He is a graduate of Central Philippine University College of Law batch 2018. He passed the Bar Exam in the same year.
Councilor Sarabia expressed enthusiasm to support and serve the needs of Iloilo City through the Sangguniang Panglungsod (City Council). In an interview with the Centralian Link (Weekly publication of CPU), Atty. Sarabia pointed out the need for employment of the fresh graduates. He said, "We have too many highly educated residents in Iloilo City who cannot get a job upon graduation." He explained that, "It's not enough for them to be a degree holder. There must be an industrial demand for their courses."
His priority proposal then, he said would be to research on the demands and trends of the economy in Iloilo City – in order to give awareness on what skills and professions are needed in the job market. Creating jobs and employment will also be a part of his proposals and work in the Sangguniang Panglunsod of Iloilo City.
Sarabia added that Iloilo City also needs to invest in Research and Development by creating an Industry and Employment Advisory Council. It is to make sure that Ilonggos in Iloilo City will be competitive and is in tune with the technological advancement of the modern times, thus ensuring a bright future.
The 29-year old Centralian Lawyer is the Assistant Majority Floor Leader in the Iloilo City Council; Member-Committee on Personnel, Good Government and Public Accountability and Oversight (Blue Ribbon Committee) and Committee on Appropriation.
Sarabia comes from a family of lawyers. Both his parents are lawyers. His father Rene is a practicing lawyer, and his mother the late Ma. Rita Bascos Sarabia was a Judge. "It is my wish to provide free legal advice to indigent residents of Iloilo City," Atty. Sarabia promised. He is also a former President of the CPU Republic. He helps out his alma mater as a part-time teacher.