By Nestle G. Taala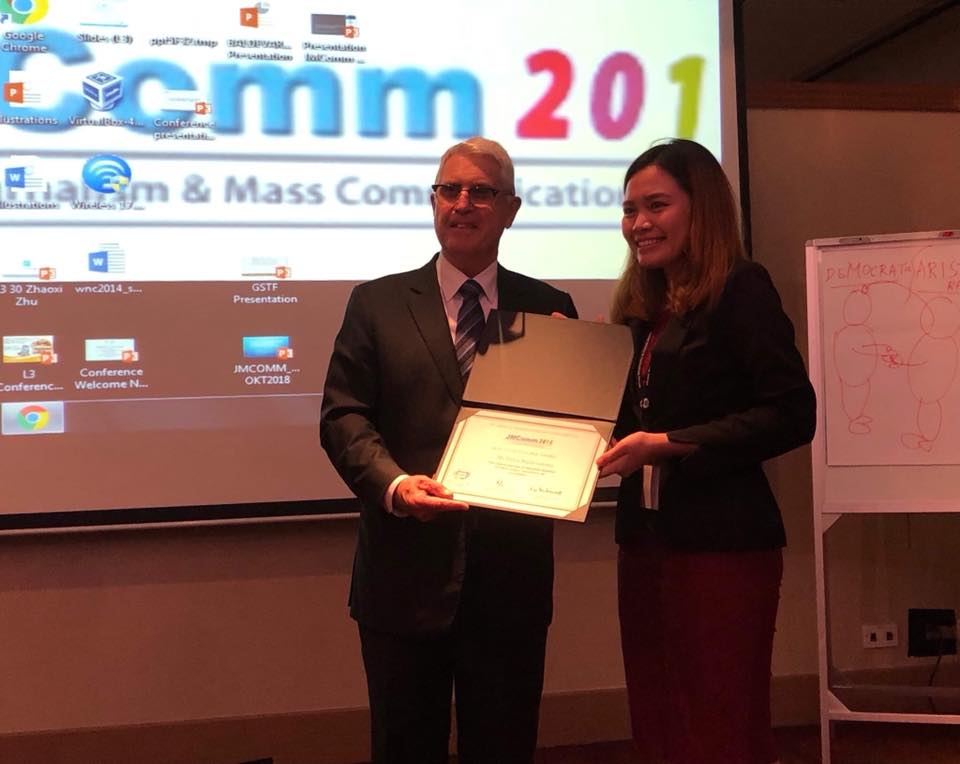 Jynea receiving her award Best Student Paper from Prof. the Hon. Dr. Stephen Martin, Chairman, Board of Governors, Global Science and Technology Forum (GSTF).
Jynea Baldevarona, a first year student of Master of Arts in English Language and Literature (MAELL) at Central Philippine University, won Best Student Paper in the 7th Annual International Conference on Journalism & Mass Communications (JMComm) at Hotel Canning, Singapore on October 22-23.
The JMComm 2018 was organized by the Global Science and Technology Forum and was attended by 19 delegates across the world.
Baldevarona presented her undergraduate research paper entitled "The Unique Features of President Rodrigo Duterte's Public Statements: An Assessment" during the fourth session ("Involving Citizen") in which she bested two other presenters in the same category.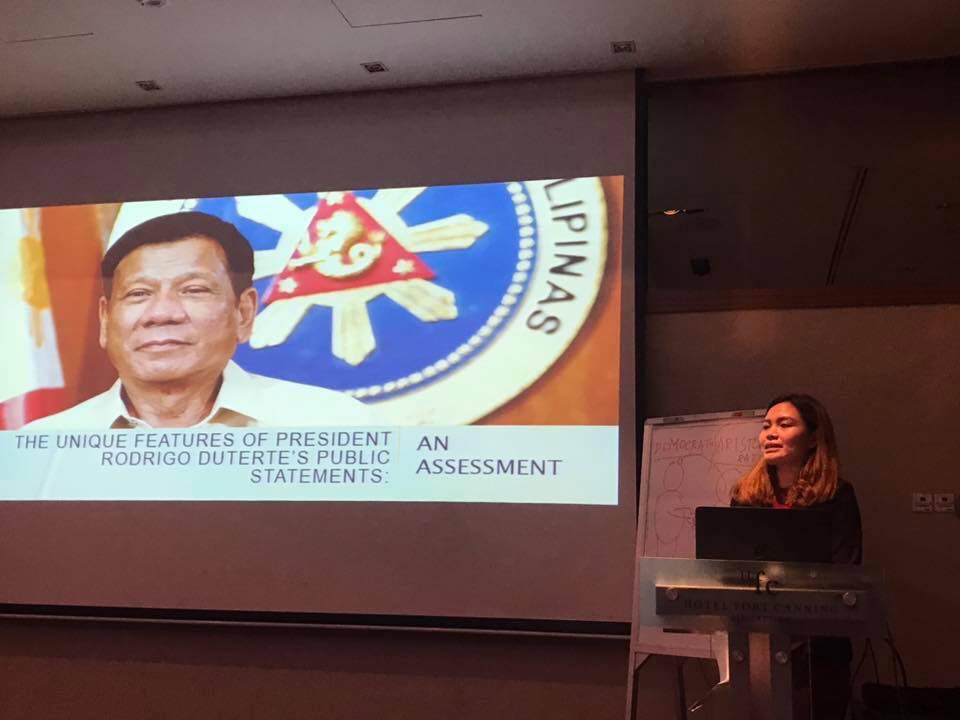 Jynea presenting her undergrad research entitled The Unique Features of President Rodrigo Duterte's Public Statements An Assessment.
Baldevarona, also a graduate of Bachelor of Arts in Mass Communication from this university, cum laude, expressed her surprise when her name was announced in the awarding ceremony of the said event: "I came to Singapore just to present my paper. But I was [so] shocked that I didn't move for a while because I was waiting and confirming if it [was] really my name being called."
The researcher is thankful since this success would not be made possible without her research adviser, Prof. Anna Mae Zerrudo; the Department of Languages, Mass Communication and Humanities (DLMCH) family; Dr. Teodoro C. Robles; her fellow presenters; family and friends; and the Lord, who became her strength and guide in her journey to JMComm 2018.