By Keziah G. Huelar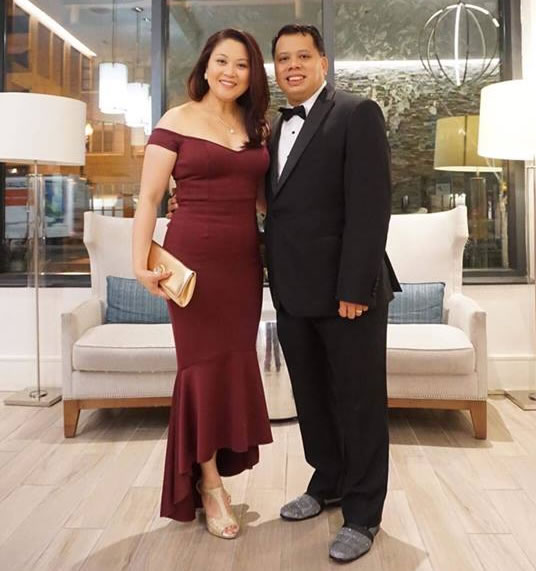 Mr. Jonathan Gapilango together with his wife Rowena Neri-Gapilango.
In recognition of his commitment and dedication to the nursing profession, Mr. Jonathan Gapilango of the CPU Bachelor of Science in Nursing Batch 1993 was hailed as the Nurse Administrator of the Year by the Philippine Nurses Association of America during its 39th Annual Convention at Hyatt Regency in Jersey City, New Jersey on July 28, 2018.
Gapilango is currently the Director of the Outpatient Oncology Service Line of the J. Phillip Citta Regional Cancer Center in New Jersey.
The recognition last July 28 was not his first. In 2017, Gapilango was chosen as one of the National Accreditation Program for Breast Centers (NAPBC) Surveyors. He was also a recipient of the Philippine Nurses Association of America Foundation, Inc. 2017 Fellowship Award. His research proposal entitled "The Impact of Nurse Navigation on Emotional Well-Being and Psychological Distress Among Newly Diagnosed Breast Cancer Patients in a Community Setting" received US$1,000 in research grant. In 2014, the PNAA hailed him as the "Research Nurse of the Year." He was also one of the speakers of the International Balik-Turo of the CPU College of Nursing on June 21, 2018. He lectured about the current trends in cancer management.
Philippine Nurses Association of America was established in 1979 as an organization committed to uphold the integrity of the nursing profession and to provide professional opportunities for its constituents.