By Cyrus A. Natividad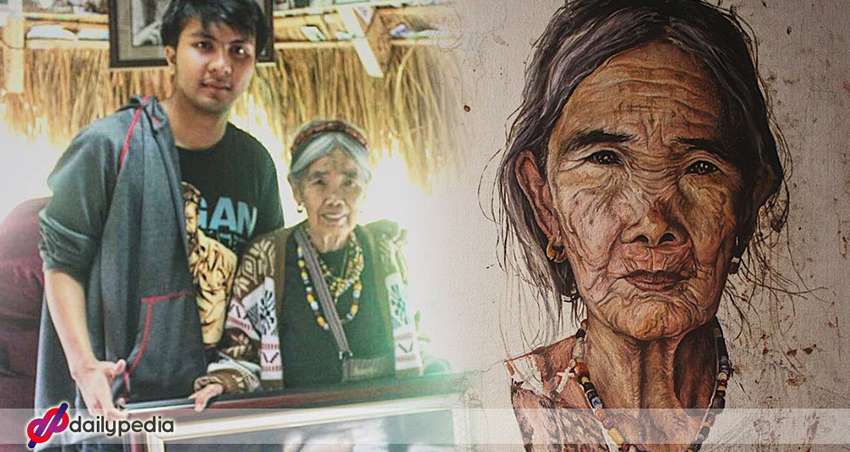 Preserving culture through appreciation – Ted Francis Saracanlao Rowan honors Whang-Od through his artwork.
Ted Francis Saracanlao Rowan was cited on Facebook as a "Young Aklanon painter who honored Apo Whang-Od, the oldest mambabatok of the Butbut tribe." A mambabatok is a traditional Kalinga tattooist.
Rowan painted a portrait of Apo Whang-Od and delivered it personally to her. He had said that it was his dream to meet the oldest living tattooist. He said that Whang-Od was someone that he highly admired. He further explained that she is a living history, embodying Kalinga art and culture.
For his part, Rowan has won different awards in painting competitions.  Rowan is a realist painter and a graduate of BS Advertising in 2017. Rowan commented that he valued what he had learned from CPU: to be friendly and God fearing; "to make people happy with my art, to leave a simple, happy and productive life, by believing and trusting God, and taking care of the talent that He gave me."