by Prince Ric Emmanuel Q. Paciente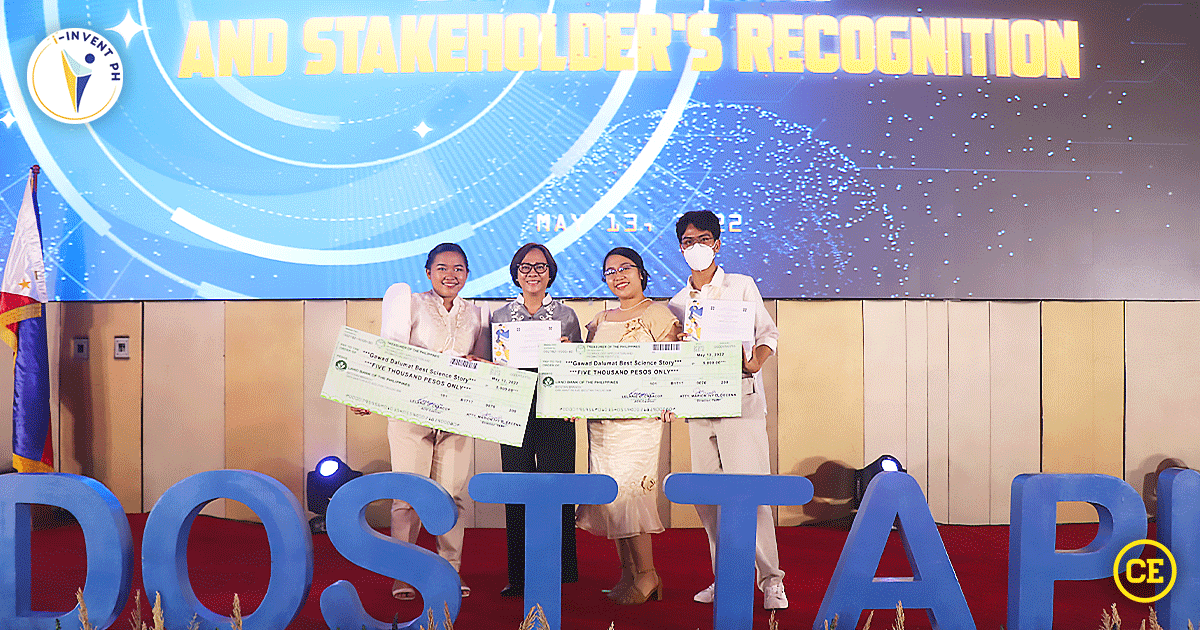 Congratulations to the Central Echo for winning the Best Science Story for both the magazine and newspaper in the first-ever Gawad Dalumat Best Science-school based Student-led.
Quezon City–The Central Echo (CE) garnered two best science stories in the first Gawad DALUMAT: Best Science-school based/Student-led Publication contest by the Department of Science and Technology – Technology Application and Promotion Institute (DOST-TAPI).
The publication won with the articles, "Angkol and the River," from the 2021 magazine which features the life of a local fisherman in Iloilo River and "A LITERAL BUZZKILL: Why bees are dying out and what's in it for us," from the 2021 tabloid that tackles about the endangerment of bees.
Contested with CE are following school publications, "The Estoile" of the Saint Edward School from General Trias, Cavite, "The Electron" of the Quezon City Science High School, and "Visions and Missions" of the Holy Child Catholic School from Manila. There were 39 total entries for Gawad DALUMAT.
"It was really unexpected that we would actually win with what we wrote and it's a rush flying there in such a quick notice to receive the award personally, but I would say it was really worth it. All for Central!" Kathleen Frugalidad, the publication's Associate Editor and former Editor-in-Chief said.
Frugalidad was accompanied by the current Editor-in-Chief Kalanie Saldajeno, the Layout Editor Prince Ric Emmanuel Paciente and publication adviser Prof. Rea Faulan-Villeza.
Gawad DALUMAT aimed to recognize school publications that demonstrate excellent and effective science storytelling.
The awarding ceremony was held face-to-face at Novotel Manila Araneta City, May 13.