By Rusieljs G. Lunasco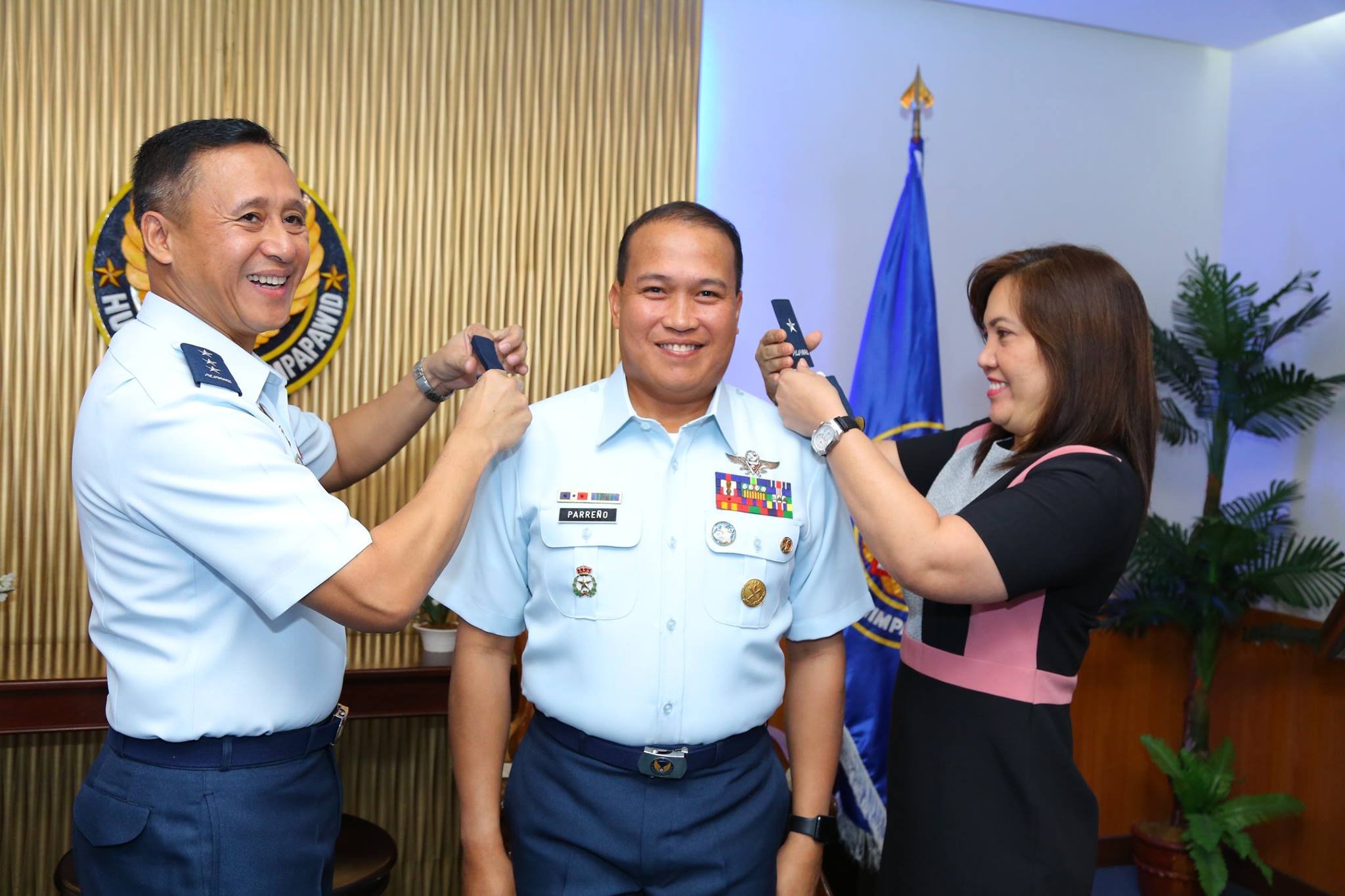 Parreño (center) when he received his first star and golden wings during the Donning of Ranks Ceremony on November 3, 2017 at the Philippine Air Force Headquarters. Photo from the Philippine Air Force.
The Commission on Appointments (CA) confirmed the nomination of Brig. Gen. Stephen P. Parreño (CPU HS '86) to the rank of Major General on June 2, 2021.
The nomination and ad interim appointments of 28 other senior officers in the Armed Forces of the Philippines were also confirmed by the CA.
Parreño was one of the seven alumni achievers in the AFP that were honored during the Alumni Homecoming and General Assembly last September 28, 2019.