By Rusieljs G. Lunasco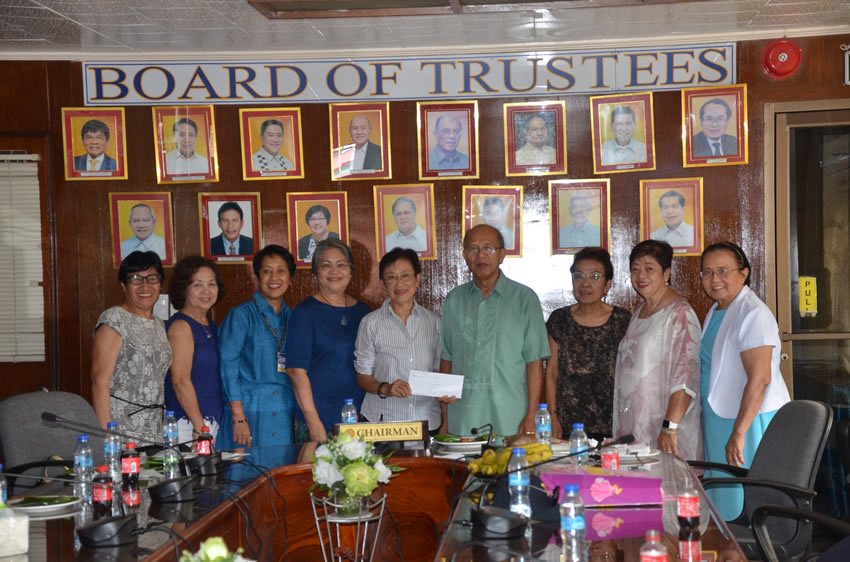 BSN CLASS' 69 turns over their donation to Dr. Teodoro Robles.
The CPU College of Nursing Class '69 led by Ms. Merly Pedregosa and Mrs. Angel Robles turned over their donation for the Virtual Lab and God's Grace Program on Wednesday, July 15, 2020, at the Board Room, Dr. Rex D. Drilon Hall.
Before turning over their donation, members of the said class first paid a courtesy call to CPU President Dr. Teodoro Robles who also received their donation.
"God's Grace" is a program by the University Church that helps give free meals and housing to struggling work students while the Virtual Lab is a facility of the College of Nursing that will provide students real clinical experience in a risk-free virtual reality environment.
Members of BSN Class '69 are in Iloilo for the upcoming Grand Alumni Homecoming.