By Nestle G. Taala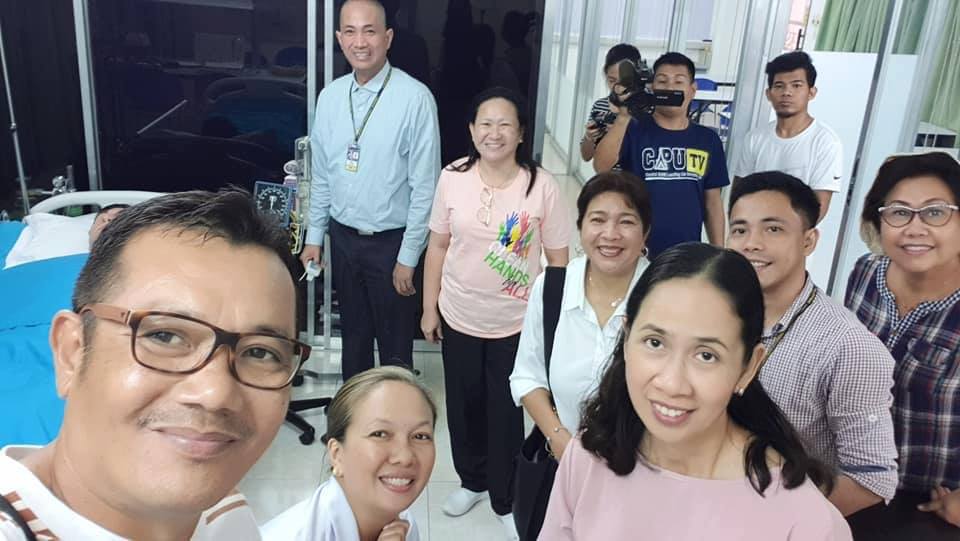 Members of College of Nursing Class '93 with Dean Atty. Salex E. Aliboga take a photo at the Virtual Lab.
With thanksgiving and grateful hearts, representatives of Bachelor of Science in Nursing batch 1993 paid a visit and donated an amount to Central Philippine University College of Nursing on November 18, 2019. The additional donation is specifically intended for the Virtual Laboratory Phase 2 – Lucina Fidelis Marie.
In an interview, the batch representatives, namely Cheryl Arañador-Dueñas, Dessy Suyo, John Dexter Alejano, Joy Lacson and Gigie Supeña, shared their experiences as they visit Central Philippine University once again. One common thing the group appreciated was the presence of the Virtual Laboratory in their college, made possible through the effort and support of their alumni association. In addition, Mr. Alejano who returned to CPU after 22 years said, "I'm so glad and grateful for coming back here. And I am very impressed with the College of Nursing now."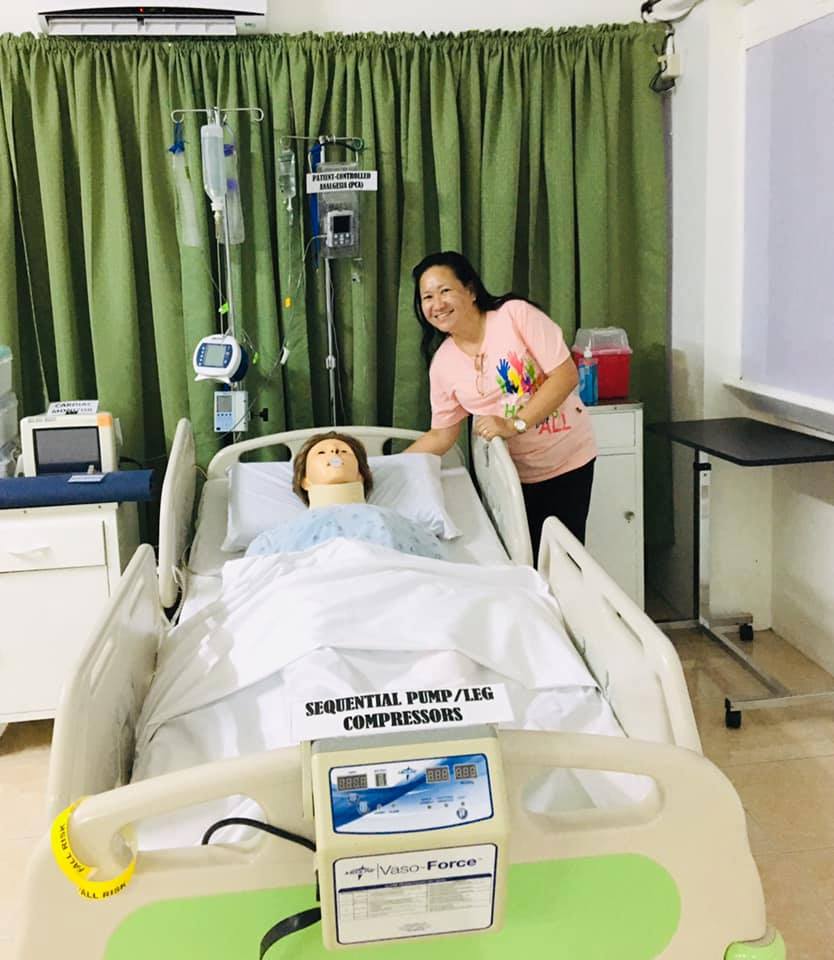 Cheryl Duenas of Class '93 with one of the mannequins of the Virtual Lab.
When asked about Central Spirit, Mrs. Arañador-Dueñas enthusiastically said, "Of course, the spirit is there within us. We give it towards our patients. Whenever we give patient care, lain gid ya kung Centralian mag-deal sa pasyente." For Batch 1993, the Central Spirit within them never waned. It continues to glow. It is basically inculcated within and it will shine in whatever one does.
On behalf of the College of Nursing, Dean Atty. Salex E. Alibogha thanked BSN Class 1993 for the second round of donation that they had given and appreciated the support of all CPU College of Nursing alumni.