By Rusieljs G. Lunasco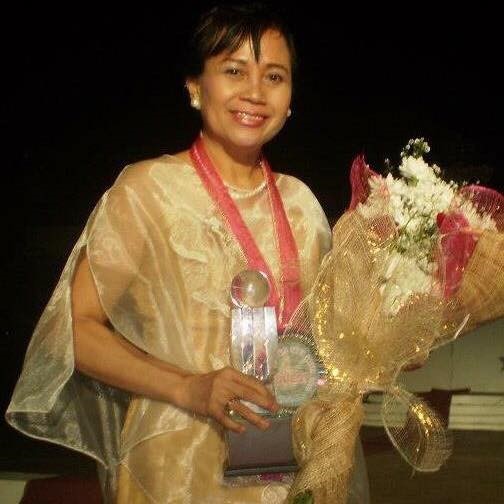 CPU Alumnus and Rizal RTC Judge Lily Villareal Biton took her oath of office as the new Associate Justice of the Court of Appeals on July 10, 2019 at the Supreme Court, Manila.

Lily Villareal Biton, a CPU alumnus and Rizal RTC Judge took her oath of office as the new Court of Appeals Associate Justice on July 10, 2019 at the Supreme Court, Manila. She was sworn in by Associate Justice Diosdado Peralta.
Biton earned her Bachelor of Science in Biology in 1982 and Bachelor of Laws in 1986 at Central Philippine University. She has earned 33 units of Master of Laws from the University of Santo Tomas. She also finished a course on Court Management Development in Sydney and Adelaide sponsored by the Honorable Supreme Court of the Philippines and PAHRDF, its Australian government counterpart.
She started her legal career in 1987 as Senior Attorney at Sandiganbayan. She also served as court attorney and executive clerk of court III for the same tribunal. In 2009, she was appointed as Judge of Regional Trial Court Branch 77, San Mateo-Rodriguez, Rizal.
Biton has been a recipient of various awards such as, the Chief Justice Award for Outstanding Service in the Judiciary, the Distinguished Centralian Award in Government Service/Judiciary, the Most Outstanding Alumna Award of the CPU College of Arts and Science, Military Civic Action Medal, Military Commendation Medal, Parangal sa Kapanalig ng Sandatahang Lakas ng Pilipinas to name a few.
Aside from her work in the judiciary, Biton is also a religious volunteer for the Correctional Institution for Women, Mandaluyong City since 2001. She is also a musician and a song writer who penned the lyrics of the Sandiganbayan hymn. She has been a broadcaster in AFP Radio DWDD 1134 kHz am Band on Legal Matters before she was appointed to the Bench. She is also a Commissioned Officer as Lieutenant Colonel of the Armed Forces of the Philippines Reserve Command (AFPRESCOM).
Biton was a former member of the Board of Trustees of the CPU Alumni Association Incorporated (CPUAAI). She was also the speaker at the 89th College Commencement Exercises of Central Philippine University in 2016.
Biton's appointment was confirmed by President Rodrigo Roa Duterte on July 8, 2019.  She is one of four judges who took the post vacated by Associate Justice Jose Reyes Jr., who was appointed to the Supreme Court and three others who retired last year.