By Cyrus A. Natividad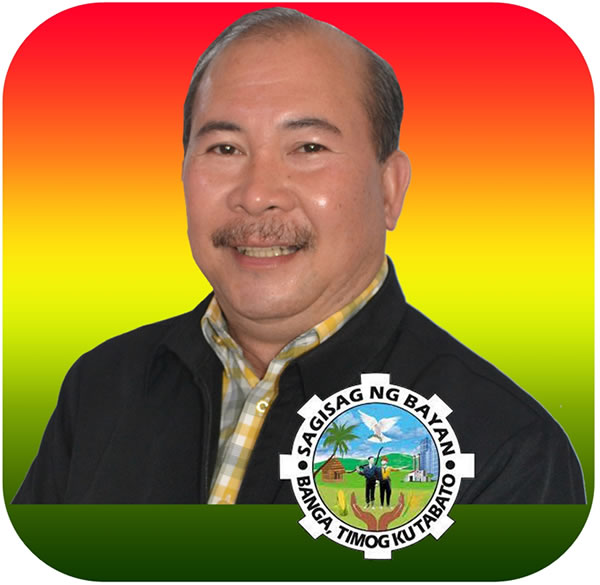 ATTY. ALLAN S. MONTAñO, CPU Law 1994.
Without his hectic schedule and numerous legal responsibilities to attend to, Atty. Allan Sablon Montaño would have been celebrating at Central with his fraternal brothers in the Senior and Junior Order of Kalantiao last Saturday and his 'Pañeros' in the CPU Pol.Sci Alumni Association at the 2022 Alumni Homecoming – which he is the Legal Adviser and Member of the Board.
He is a Bachelor of Laws Graduate of Central Philippine University in 1994 and passed the Bar Examination in 1995. He is also a graduate of the Bachelor of Arts Major in Political Science in 1990. He attended his Elementary and High School in Banga, South Cotabato in 1982 and 1986, respectively.
He was a Dr. J. Morris Forbes Scholarship Awardee from 1987 to 1988; University Scholar of Central Philippine University from 1989 to1990, a Rizal Youth Leadership Training Institute RYLTI-Scholar in 1992, and a Philippine Social Institute-Federation of Free Workers PSI-FFW Scholar from 1990 to 1994.
An Honorary Member of the UP Industrial Relations Alumni Association, UP Alumni Association Chapter in 2008, Montaño received the Most Outstanding Leadership Award from YMCA-RYLTI in1992. He was –Champion in the Iloilo City Inter-Colleges and Universities Search for Student Commentator – Sponsored by Bombo Radio, Phils., Inc. in 1990, and Best Debater in the Rizal Youth Leadership Training Foundation, Inc. (RYLTI –1992).
Among his remarkable affiliations are: President Emeritus and International Secretary: Federation of Free Workers (FFW, June 2011 to Present); Vice-President for Mindanao: Labor Party Philippines (2021-Present Member: Integrated Bar of the Philippines (IBP, 1995-Present); Member: National Tripartite Industrial Peace Council (NTIPC, 2003 to Present); Board of Director: Philippine Association of Voluntary Arbitrators (PAVA) from October 2010 to October 2014 and from September 2018 to Present); Member, International Trade Union Confederation Labor Lawyers Network (ITUC-LLN, 2012 to Present). National President: Federation of Free Workers (FFW, May 2006 to June 2011); Secretary General: Federation of Free Workers (FFW, 2003-2006); National Vice-President: Federation of Free Workers (FFW, 2001-2006) and-Member: National Peace and Order Council.
The most important international seminars and conventions he attended, among others, were the ASEAN Trade Union Council, Informal Meeting and Strengthening Trade Union; Solidarity in ASEAN (24-25 November 2018, Nusa Dua, Bali, Indonesia); the 16th Meeting of the ITUC-AP Regional General Council, CFL Anniversary Celebrations (12-13 November 2018, Taoyuan City, Taiwan, R.O.C.), and the 106th Session of the International Labor Organization Conference in Geneva, Switzerland, from June 5-16, 2017).
Montaño held relevant position during his student days in CPU. Among them, Senator: Central Philippine University Republic (1988-1989); Governor: CPU College of Law (1992-1993); Chairman, CPU Order of Kalantiao (Senior Council –1992-1993) Chairman: Mindanao Students' Organization (1988-1989); Chairman: Political Science Students' Organization (1988-1989), Legal Adviser, CPU Political Science Alumni Association (PSAA 2015 –present), and Co-Founder: Democratic Students" Alliance (1989). He was Editor of the Centralite in 1990.
"I hope to be there in the next Alumni Homecoming in CPU or in another Centralian fellowship somewhere else in the world", said the brilliant Centralian who always try to attend CPU Homecomings and Centralian celebrations. I love my Alma Mater, and I will always have that Central Spirit in me," Montaño said.