By Cyrus A. Natividad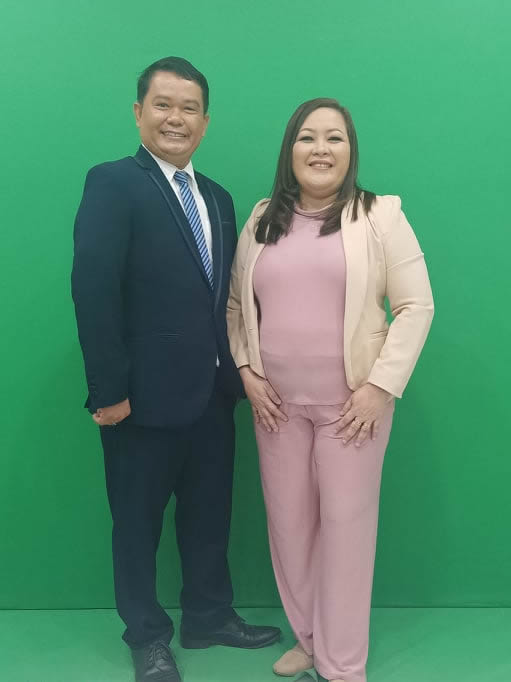 CPU Professors Dr. Mar Rafael Ambos and Dr. Necil M. Capiñanes.
Dr. Mar Rafael Ambos and Dr. Necil Capiñanes-Magno received the World's Best of the Best Awards 2022 from IDYM (Igniting Dreams of Young Minds) Foundation Philippines on February 5, 2022 online.
Capiñanes-Magno received the award for Best Outreach Implementer and Best Creative Author, while Ambos was awarded with Best Prolific College Professor award. In her statement Capiñanes said, "I am proud for Central Philippine University and I dedicate these awards to all Centralian Alumni all over the world."
Capiñanes-Magno who is a College of Education Faculty at CPU previously received other international educational awards due to her performances in the field of Physical Education, Culture and the Arts and for her active participation and contribution to the development of education at Central Philippine University.
She added that, "CPU has trained me so much in terms of dedication and excellence. I owe it so much to the Lord for guiding me all these years-in my learnings and interest for quality and discipline in the academe. Lord, thank you much."
Capiñanes-Magno worked her way up through the ladder of educational success and determination by working to earn for her needs and material requirements in school.
Dr. Ambos likewise, thanked God and Central Philippine University for receiving a global award for the nth time. A work student, Ambos climb his peak in academic excellence with several other outstanding awards previously received from international educational and leadership agencies.
In an interview, he said that, "For me, teaching is an adoring profession: it demands a love and thirst for learning, a love of learners and a passion for social, intellectual, emotional and spiritual engagement. He recognizes that much has been given, and from him, much more is expected." "This recognition is priceless, and status is much more than money. It increases my self-esteem, brings forth greater success," Ambos said.
He thanked CPU for nurturing and bringing out the best in him since his student's days and in his teaching career. He recalls his 15 years of fruitful service to the University High School and the College of Education; thanking Dean, Dr. Merle L. Junsay, the faculty and staff for their support, encouragement and love. He dedicates his achievement to his wife (Mary Jane) who is also a teacher, and thanked everyone who made it possible for him to stay in in his beloved profession.
To God be all the glory and honor!