by Jec Dan S. Borlado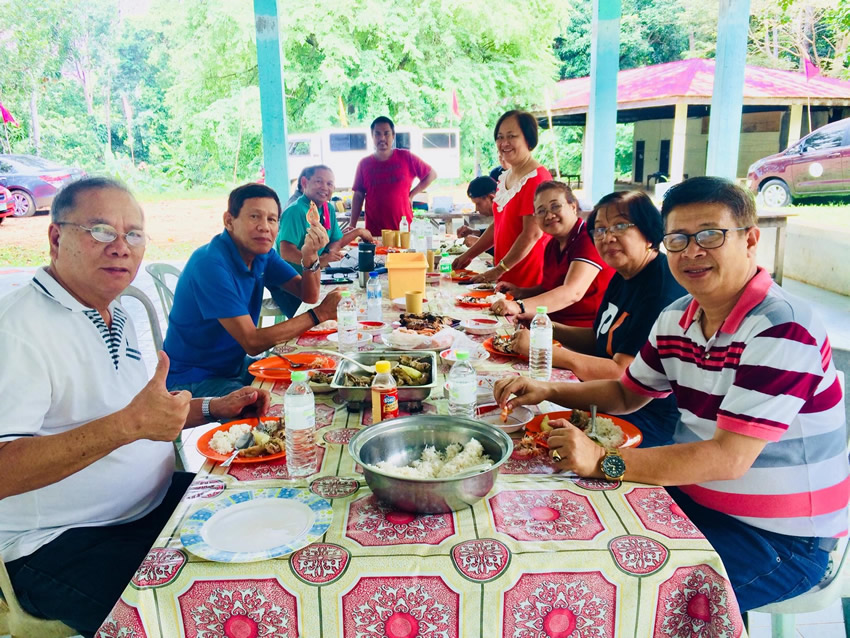 Alumni who went to Camp Higher Ground were mostly composed of Pastors' Kids.
Have you ever gone camping? How about a church camp? We might all have, and it was probably one of the most memorable times of our young lives. So meaningful and real were the events at camp that they have shaped most things we have become since the time there.  Camps gift us with life-changing experiences. Camp Higher Ground continues to gift us with Jesus Christ.
Our Convention Baptist faith heritage, through the American Baptist Missionaries, acquired a piece of land, 54 hectares to be exact, at Barotac Viejo, Iloilo. It sits high in the mountains over-looking a bay with small islands and the Isle of Negros insight. The land also has a playful terrain home to lush trees and fresh air. When the sun goes down, you hear sounds of nature- candid and persistent. When the morning breaks, you are greeted with dew and chirping melodies.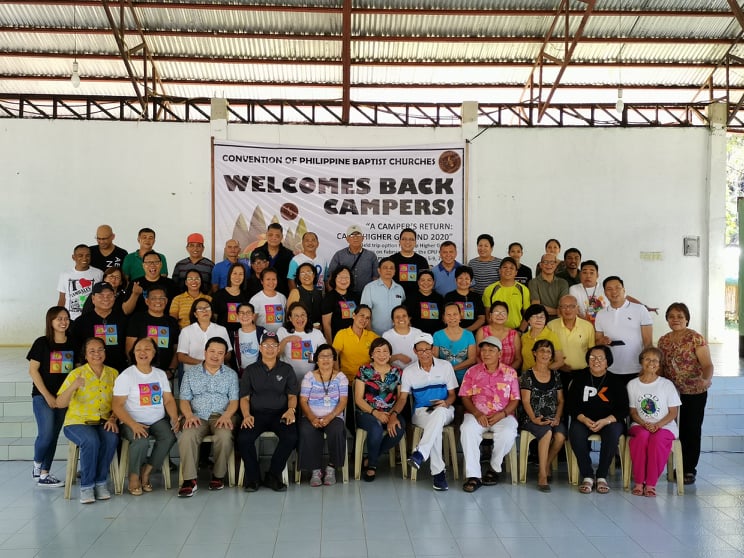 The alumni campers that attended the Camp Higher Ground Reunion on February 8, 2020.
Pastors of the Convention of Philippine Baptist Churches would bring their congregations to the camp for purposes of revival, inspiration, and transformation. Pastors Wives and Pastor's children (i.e. PK) would also be there to help with the work and witness a Christ-centered event that strengthens the faith of the community and introduces the Gospel of Christ to the young.
Having common experiences and shared memories at the one and only Camp Higher Ground, the Convention Baptist Pastor's Kids organization and the staff and officers of the Convention of Philippine Baptist Churches gladly enjoins us to continue the legacy of faith of sharing the Gospel of Christ in and through the Camp at Barotac Viejo. The development of the camp also celebrates our common faith in Christ and offers opportunities for talents gained, wisdom discerned, and treasures discovered to be a source of overflowing blessing for our Baptist constituency and legacy benefiting of the next generation.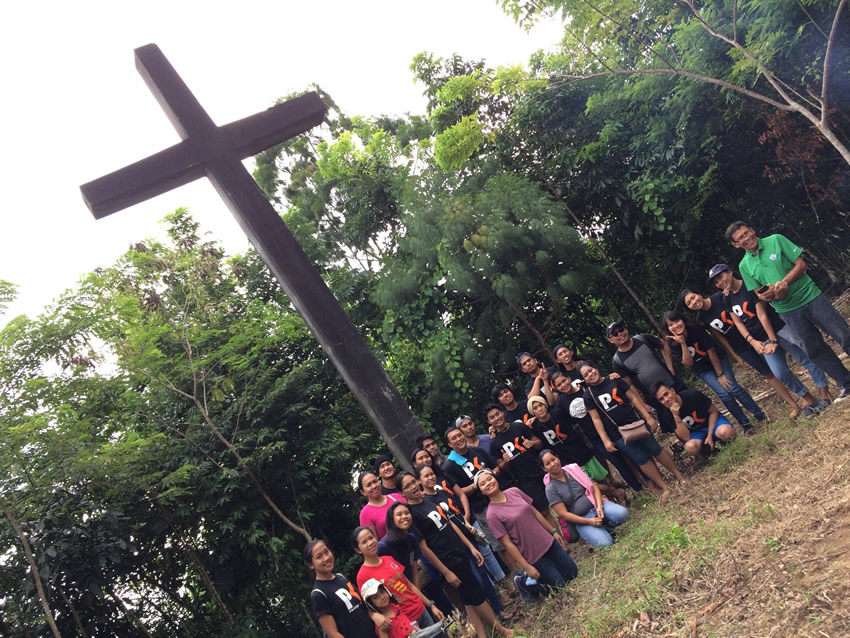 Pastors' Kids at Camp Higher Ground.
We give glory to God for what has been and we are excited to be a part of the growth and development of the camp in the coming years- leading more lives to Christ and sharing to the community a foretaste of sustainable-abundant life in Christ. Shalom and Salaam.
The attendees of the February 8, 2020 Day Trip to camp were:
Carl De La Peña
Josette Jalando-on
Tita Padojinog
Ruth Baldonasa
Marlon Brasiĺeño
Medy Narciso
Jec Dan Borlado
Lea Lindero
Emma Gico
Joniel Howard Gico
Jovito Padojinog
Ven Mostacho
Christy Jutare
Job Santiago
Glori Edna Libo-On
Andres Hobar III
Jess Magno
Jenkins Bañas
Jesse Ray Porras
Orpha Vic Fara-On
Manuel Dela Fuente
Alpha Sorensen
Aldren Arenga
Imelda Arenga
Francis Neil Jalando-on
Levie Papas
Michael "Dindo" Pillora
Harold Peñacerrada
Amparo Alforque
Ronalyn Faustino
Mary Ann Legada
Molly Mangana
Michelle Lenizo
Henna Baclagon
Deliciosa Baclagon
Ruth Fe Salditos
Maydin Acero
Vince Silencino
Faith Basiao
Samuel Talha
Jesher Gasataya
Ivanna Dela Peña
Flora Grace Cudiamat
Jerson Narciso
Agripino Gallos Jr.
Hermely Jalando-on
Nora Gierza
Adele Grace Fegarido
The Alumni Campers arrived at around 9:30 am at camp. They were greeted with welcome snacks and coffee. After settling down, a worship experience was held with songs, welcoming remarks from the General Secretary and President of the CPBC, individual introductions with sharing, and a meditation led by Rev. Harold Peñacerrada.
A sumptuous lunch was served to all with food coming from various places and friends. We give thanks for the donor of the lechon – Peter Irving Corvera, and to all the donors we give thanks.
After lunch, with coffee in our souvenir mugs, the group had a session on the current progress of the camp and the possibilities of development in the future. It was a lively sharing and outpouring of hopes and dreams for what the camp can become for God's glory.
As it was getting late into the afternoon, the campers started to descend back to the low lands. We praise and thank God for the safe travels, ample provision of food, and the wonderful fellowship with one another.
We continue to pray that more campers experience their mountain-top experience with God at Camp Higher Ground.