by Zaida Navarro-Layog  as told to Cyrus A. Natividad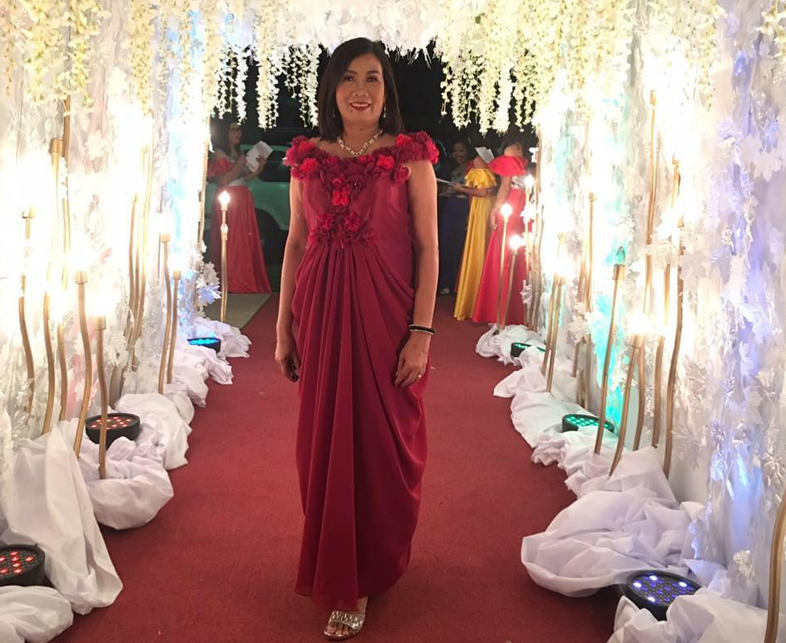 Zaida Layog is currently Principal II of Don Ignacio Ramirez Memorial Elementary School.

(Onwards to the celebration of our Grand Alumni Homecoming in 2020, CPU alumni can send tributes to their Alma Mater)
Here are the words of love for Central from Zaida Navarro Layog, COCOFED (Coconut Federation) scholar; graduate of BS Agricultural Economics (Batch 1982):
The last time I visited CPU was during the reunion of Centros Cocos (our association of former Cocofed Scholars Alumni) last April 12 to 14, 2019. The bonding with alumni classmates was a gathering of fond memories and stories from our youth. The beautiful campus remains a backdrop of my love for the great Central.
It was here at Central where I learned endurance, discipline, and perseverance. Above all, I developed faithfulness and trust. I kept them in my mind and my heart, and I am forever grateful to God, and Central Philippine University for my success.
I saw the whole campus' tremendous development after many years. You only have to come back and see the beauty of Central Philippine University.
The warm, hospitable greetings from the offices we visited – right away defined my interpretation of the famous "Central Spirit."
We visited the University President on the first day, Friday morning of April 12. He was a conversationalist, cordial, and accommodating. The moment we sat with Dr. Teodoro Robles at the Administration Conference Room, I was about ready to present a report; or so I felt like being prepared to report about success.
Before that, I asked myself, what am I going to tell the President? It was expected that everyone has a story to tell. I was not surprised for the president to ask where we are now, where we've been all these years.
I saw the president proudly smile as he listened to each one giving an introduction and information where he/she is employed at present. Almost all of us are employed in different prominent government or private companies and institutions. We thanked Dr. Robles, who congratulated everyone for the success stories.
I will forever remember CPU as an institution that started my journey to success. It is the University that prepared me academically, emotionally, and spiritually. The knowledge of love, patience, and understanding gained from CPU are valuable materials for my classroom instructions.
Mrs. Layog is presently Principal 2 of the Don Ignacio Ramirez Memorial Elementary School, Lambunao, Iloilo.