By Cyrus A. Natividad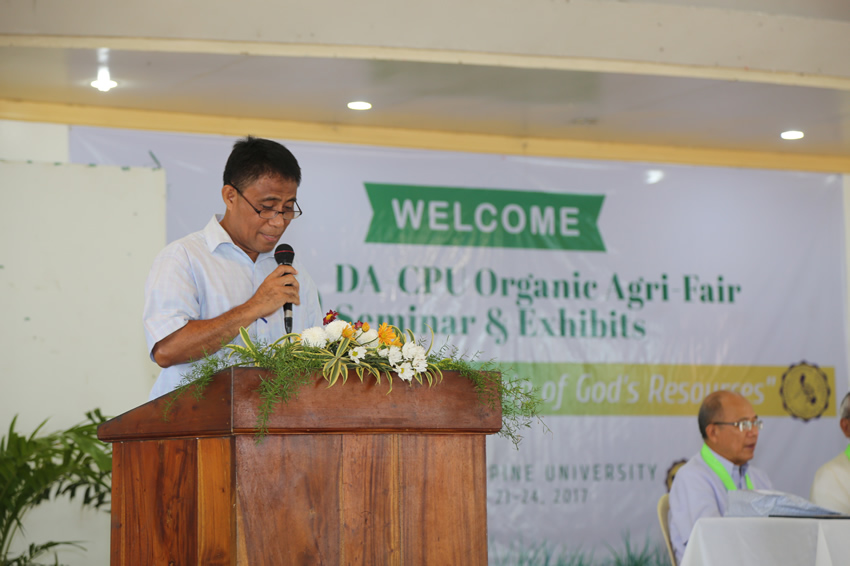 CPU-DA Committee Chair, Mr. Joel H. Somosierra has been spearheading the seminar and exhibits for eight straight years.
He hopes that this year's event will open new opportunities for partnership between the public and private sector.
In 2014, farmers, students, and businessmen joined in a 5-k run organized by the Department of Agriculture Region 6 and Central Philippine University. The aim of the run was to drive home the message of agricultural cooperation during the 4th Regional Agri-Research Fair and Exhibits.
This year, the steering committee of the 8th DA-CPU Agrifair headed by Mr. Joel H. Somosierra is again organizing a 5-k run that would involve members of agricultural communities, educators, students, and farmers on November 26, 2018.
The fun run will kick off from the CPU campus and will turn around Brgy. Sambag Jaro, going back to CPU through the Diversion Route. The run signifies the start of a week-long Agrifair celebration at Central Philippine University in Jaro, Iloilo City.
The Agrifair is held every year in CPU, in cooperation with DA-6 and other agencies like the Bureau of Plant Industry and the Bureau of Fisheries and Aquatic Resources. This time again, CPU and the DA Regional Office 6 are joining hands in support of the government's thrust in agriculture and food production. The annual event is confined to selling the organic products—exhibitors are advised to bring in organic farm products for display. This year's Agrifair theme, "Ang Duta Bugay sang Dios, Aton Palanggaon" is inspired by the current economic situation—the need for agricultural advocacies and the campaign for organic food production.
Department of Agriculture Secretary Emmanuel F. Penol is expected to grace the occasion.