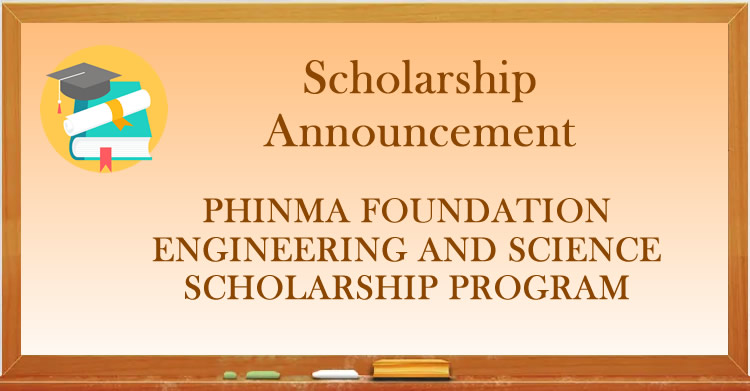 TO ALL INTERESTED AND QUALIFIED STUDENTS OF THE COLLEGE OF ENGINEERING
The PHINMA Foundation Engineering and Science Scholarship Program have three (3) available slots for this school year 2020-2021.
PRIVILEGE:
P 15,000.00 tuition and fees discount per semester
QUALIFICATIONS:
An applicant:
1. should be at least in his/her third year in college
2. must have the greatest financial need (a combined annual family income should not exceed P300,000.00)
3. must have a weighted grade average of not lower than 2.0 from first year until the last semester prior to his/her application.
 The form may be downloaded from this link:
https://drive.google.com/file/d/13y69Zn6R5YOlCmBz8On_-U3VuKs2RUep/view?usp=sharing
Submit the duly accomplished form with all the requirements not later than August 28, 2020. Interview will be on September 1, 2020 also at 9:00–11:00A.M via messenger.
Please be guided accordingly!
MARGEN A. JAVA, Ed.D.
Director, Student Development and Programs