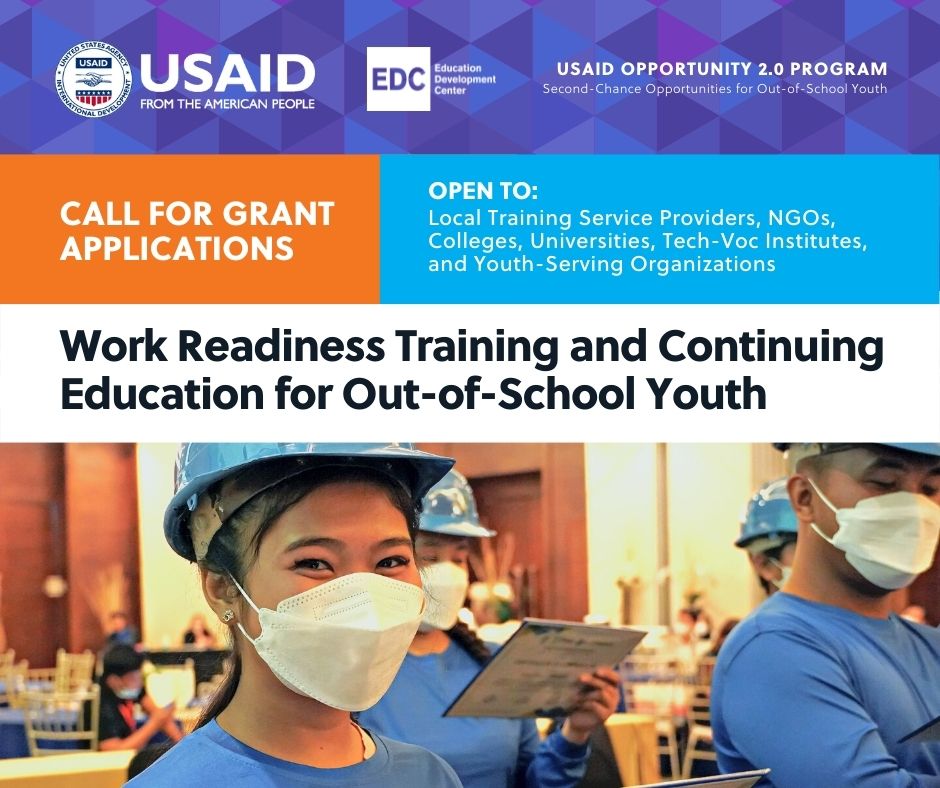 USAID Opportunity 2.0 will support Philippine-based training service providers to deliver Education Development Center's Work Ready Now Training Curriculum.
Application guidelines, forms, and templates can be viewed and downloaded from here: https://go.edc.org/O2GrantsApplications
The deadline for application submission is no later than 11:59 PM, November 30, 2022. Applications must be emailed to GrantsPH@edc.org.