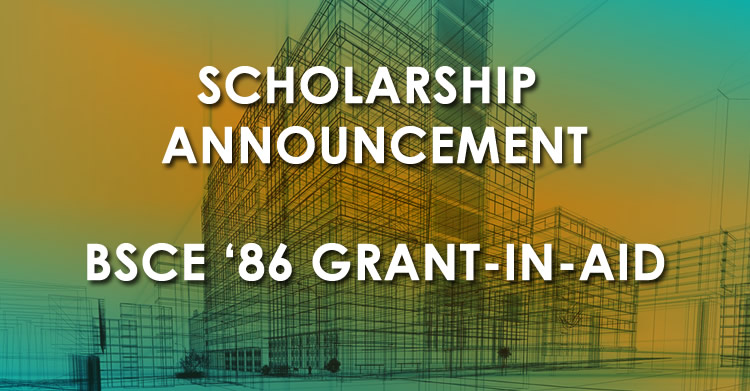 BSCE '86 Grant-In-Aid
has one (1) slot effective Second Semester, SY 2020-2021
Privilege: P 5,000.00 per semester until graduation pending grade requirement
Qualifications:
Must be at least a third year work student enrolled in the College of Engineering who had passed the qualifying exam;
Preferably with major in Civil Engineering.
The form may be downloaded from this link:
https://drive.google.com/file/d/1rTFocpP4TpFWgaDTfexOrD04AzYYtBtf/view?usp=sharing
Email to studentservices@cpu.edu.ph the duly accomplished form with all the requirements not later than December 15, 2020. Interview will be on December 17, 2020 also at 2:00-4:00 P.M via Facebook messenger.
Please be guided accordingly!
MARGEN A. JAVA, Ed.D.
Director, Student Development and Programs