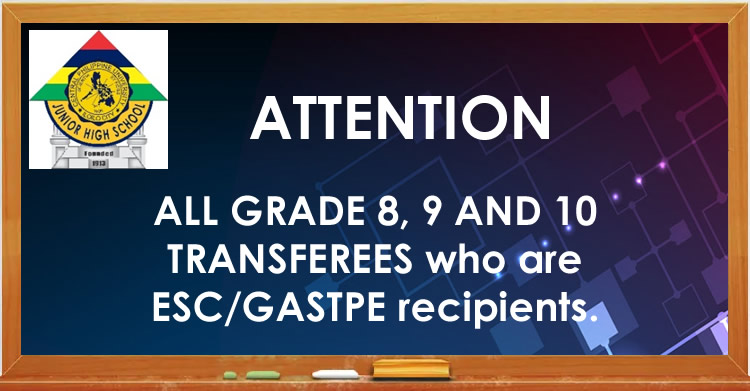 Please submit your ESC/GASTPE Certification from your previous school and request the school to transfer you out online in order for CPU to transfer you in. Please be reminded that Certification alone will not guarantee that you will be transferred in, the previous school must transfer out the student online for a smooth processing of the ESC grant at the present school.
Place the Certificate in a brown envelope labeled as shown below: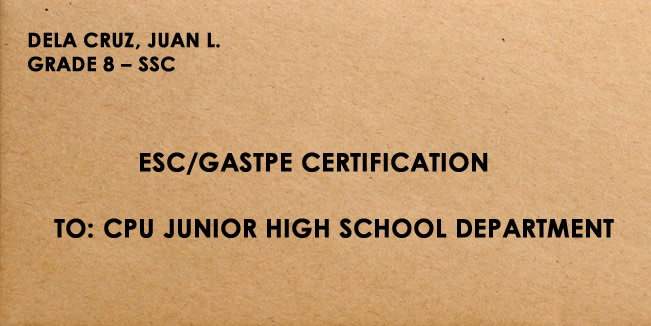 Deadline of submission is OCTOBER 5, 2020.